Guided Workshops for Schools with VISUAL Carlow: The Corona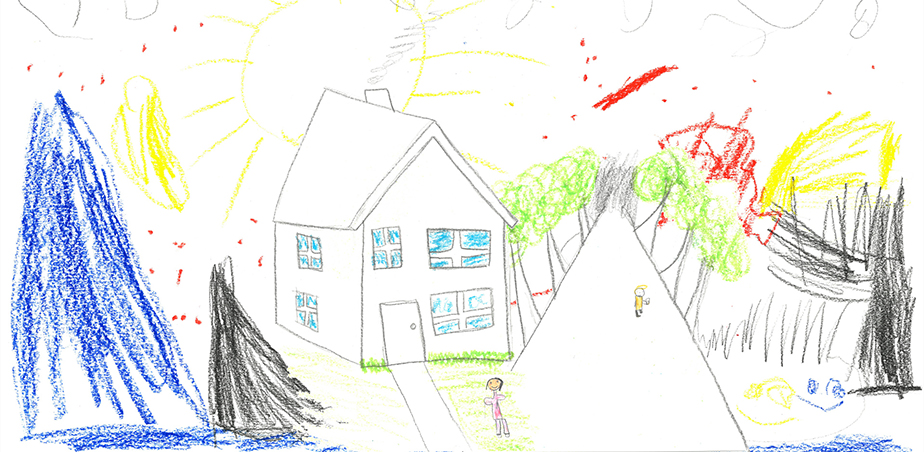 VISUAL Carlow
Dates: October 2021 – January 2022
The VISUAL Carlow invites primary, post-primary and third-level students to The Corona, an animated documentary film, interactive exhibition and series of guided workshops through the gallery, sharing the experiences of young people in their own voices during lockdown.
The Corona foregrounds the experiences of young people aged 3 – 24 in their own voices. The film shows the experience of lockdown from the perspective of children in early years settings, primary schools, afterschool care, young people from Comhairle na nÓg, early school leavers, third level students and children and young people with disabilities.
Schools can book facilitated, guided workshops through the galleries to view The Corona films, engage in facilitated conversation about their experience of the COVID-19 pandemic and contribute their drawings and reflections to the archive of children's experiences of the pandemic.
Dates: October 2021 – January 2022
Times: Tuesday 10:00 – 11:30 & 12:30 – 14:00, Wednesday 10:00 – 11:30, Thursday 10:00 – 11:30 & 12:30 – 14:00
Cost €50 per group.
If cost is an issue for your school please contact learning@visualcarlow.ie Schools can also come to the gallery any time during opening hours and do a self-guided free visit to the exhibition. Self-guided tours are free but must be booked through boxoffice@visualcarlow.ie or by calling 059 917 2400.
For more information, see visualcarlow.ie/whats-on/the-corona-schools-workshops
Published
17/11/2021
Artforms
School Level
Region
---