Online School Gallery Tours using Visual Thinking Strategy at Solstice Arts Centre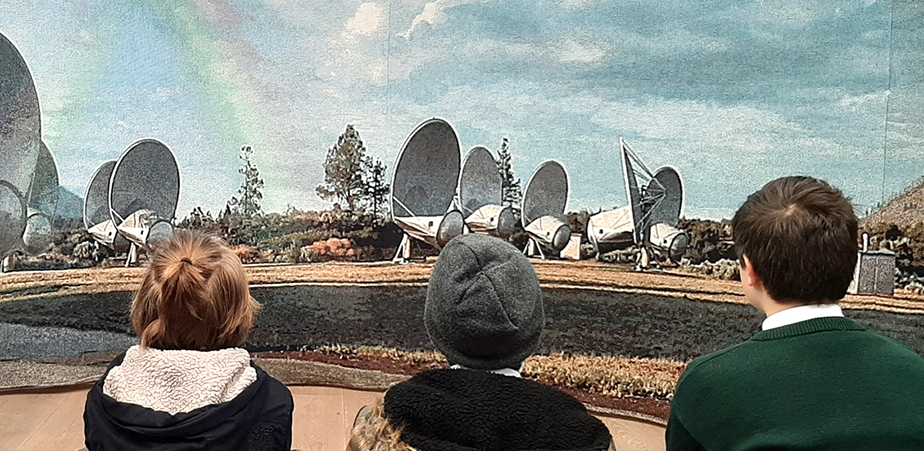 Solstice Arts Centre
Dates: Various times and dates available
Solstice Arts Centre invites schools to explore 3 artworks in their Surveyor exhibition from the comfort of their own classroom. Their learning and engagement coordinator Deirdre Rogers, will use Visual Thinking Strategies (VTS) to expand students thoughts on 'what's going on in these artworks'. Encouraging peer to peer discussion, this is an opportunity for students to focus and reflect on multiple perspectives, enhancing engagement and enjoyment of learning through art. Students will learn about the artists who created the works explored in their VTS discussion, and may even be inspired to create artworks of their own!
These online school tours are free of charge. They are suitable for students from 2nd – 6th class and students of all ages at post-primary level. The tour and conversations can take place during an in-person visit to the gallery or over Zoom. Good classroom internet access is required if you prefer to attend through Zoom.
Dates: Various times and dates available, please enquire with you preferred date & time.
For more information see: solsticeartscentre.ie/event/online-school-gallery-tours-using-vts or contact Deirdre at deirdre.rogers@solsticeartscentre.ie
Published
17/11/2021
Artforms
School Level
Region
---