Opportunity: Three Muses Public Engagement Coordinator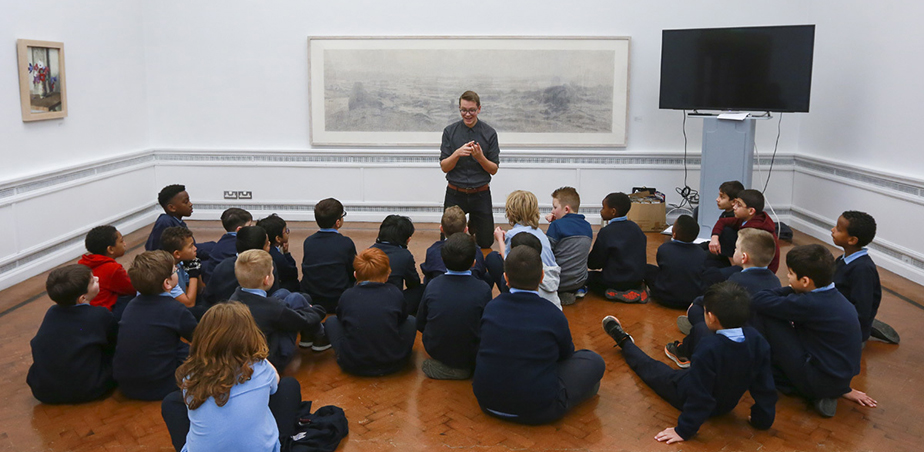 The Hunt Museum
Deadline: 4pm, January 26th 2022
The Hunt Museum are looking for a self-motivated, collaborative and efficient individual to take on the role of Public Engagement Coordinator for the 'The Three Muses' Joint Education programme. They will be required to consolidate, innovate and grow the reach and impact of this visual arts programme which engages primary school aged children from across Limerick with collections at the Hunt Museum, Limerick Museum and Limerick City Gallery of Art.
Are you excited by the unlimited potential the pooling of these collections offers for curriculum linked and creative learning with children? If you have excellent project management, facilitation and administration skills and enjoy working in a busy and creative environment, this role might well suit you. This contract is full time and for two years (subject to funding).
The Public Engagement Coordinator role has three key areas of responsibility:
Programme development and coordination including developing new curriculum linked resources (digital and non-digital), coordination and facilitation of blended learning opportunities with Limerick schools.
Partnership Management, including all related administration.
Promotion of the programme, its resources and results including the preparation and circulation of online publicity materials and networking in the community.
The successful candidate will work across the three partner institutions and with primary schools from across Limerick. A priority area is engaging new schools who have not previously participated in the programme. Given the ongoing challenges presented by Covid 19, the successful candidate will be required to find new ways to deliver online and digital engagement with schools. On this basis, applications from those with excellent IT skills and some knowledge of gamification for learning and open-source learning are particularly welcomed.
Deadline: 4pm, January 26th 2022
For a full job description or to apply, see https://www.huntmuseum.com/about/opportunities/vacancies/three-muses-public-engagement-coordinator/
Published
12/1/2022
Artforms
School Level
Region
---