Solstice Arts Centre Present A-do-le-TA! for Primary Schools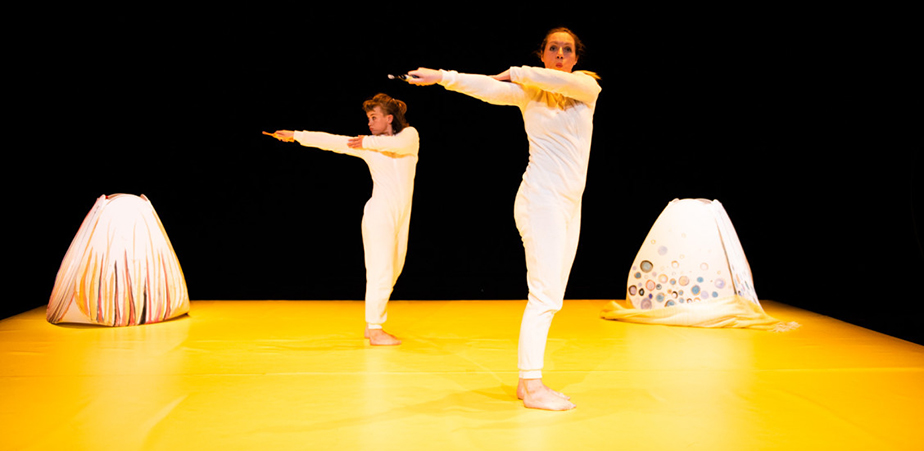 Solstice Arts Centre
Available Online
Solstice Arts Centre are proud to present A-do-le-TA! This highly imaginative piece shows a day in the life of two friends. Joy and Sky are in a world where everything is possible – a tent can be a crab, an umbrella can be a cloud and the moon can sing! Through play, two friends overcome differences and together imagine, create and expand their reality and yours.
Enjoy a screening of the show in your classroom and continue the fun with their colourful and interactive AdoleTA! Play Packs. Each child/teacher will receive their own Play Pack with a link to a short video to watch after the show, where artist Selma Daniel demonstrates some of the fun activities for you to do. The activities include cutting out, sticking, movement and slow dance, all encouraging children to use their fine and gross motor skills.
The performance is based on the importance of play, especially free play during early childhood. It explores the fine line between the contemporary life, where electronic play has a huge role, and the natural instinctive play deep-rooted in human nature. Although digital media and technology have benefits, excessive use of electronic media can have a negative impact on wellbeing and mental health.
Available Online
Good internet access is required. A-do-le-TA! video is 45 minutes.
For bookings, further information and pricing, see solsticeartscentre.ie/event/a-do-le-ta-digital
Published
26/1/2022
Artforms
School Level
Region
---