Event: We Are Here workshops for primary schools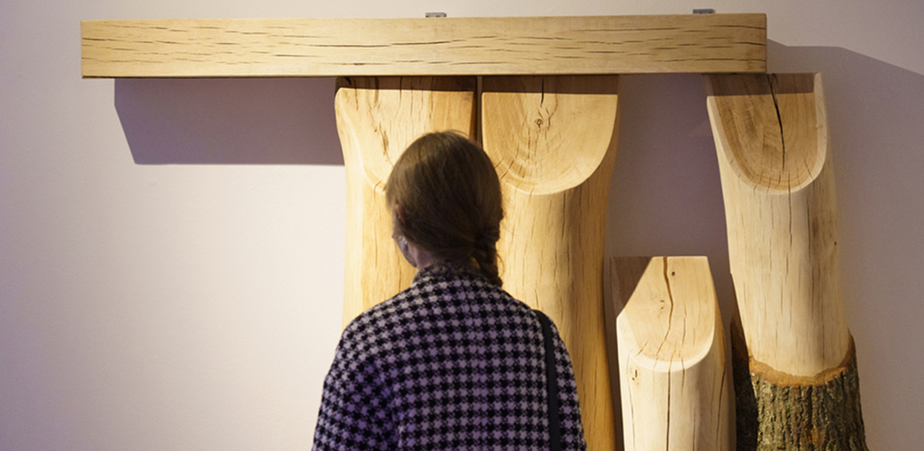 Solstice Arts Centre
Dates: 10:00 – 11:30 & 13:00-14:30, 16 February 2022
Solstice Arts Centre invites 1st – 6th class students to a guided tour and creative workshop using their latest exhibition 'There is a forest in my backyard but my house is built from trees grown far away' as a starting point.
Seeing architecture as a collaboration between humans and the environment, as co-organisms, WE ARE HERE will question if the structures we build can mimic how bees form their hives, a tree generates rings with each year, or a forest continually regenerates itself as a home for other organisms. Can a building be alive, breathing, growing, responsive, rather than something static and monumental? And what could this mean for the wellbeing of the people who use them and the wellbeing of our planet?
Following a tour of the exhibition, artist Anne Cradden will lead students through processes of experimentation with raw wood and plant products such as branches and twigs, as well as materials processed from wood and plants such as cardboard, paper, pulp forms, charcoal, MDF, wood chips and hessian. Thinking of building as a continually ongoing process rather than something with a predefined start and a final product, students will see what forms make-up their ideas before considering how humans can best use these structures. This workshop will touch on a broad range of cross-curricular topics including design, construction, mathematics, language, literacy, SESE, sustainability and co-operation.
Dates: 10:00 – 11:30 & 13:00-14:30, 16 February 2022
For more information and to book, see: solsticeartscentre.ie/event/we-are-here
Published
9/2/2022
Artforms
School Level
Region
---