School Gallery Tours Using Visual Thinking Strategy at Solstice Arts Centre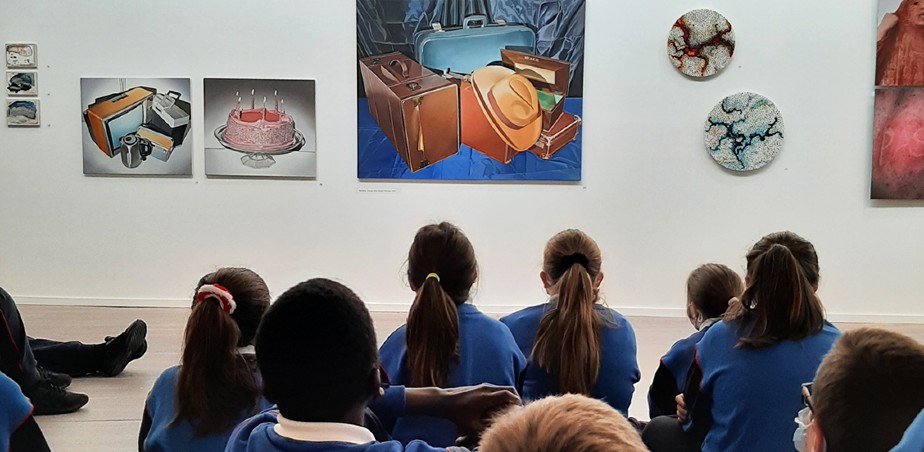 Solstice Arts Centre
Dates: Until 4 June 2022
Solstice Arts Centre invites schools to explore artworks from over 40 artists and craftspeople in their current exhibition, 'Golden Fleece: 21 Years', using Visual Thinking Strategies (VTS) to expand students' thoughts on 'what's going on in these artworks'. Guided by Deirdre, our learning and engagement coordinator, students will be encouraged to engage in peer to peer discussion, and have the opportunity to focus and reflect on multiple perspectives, enhancing their engagement and enjoyment of learning through art. To conclude, students will learn about the artist or craftsperson who created the works, and may even be inspired to create artworks of their own!
Visual Thinking Strategies (VTS) is a research-based teaching methodology VTS encourages oral and visual literacy, problem solving and positive collaborative interactions among peers. Based on the work of cognitive psychologist, Abigail Housen and veteran museum educator Philip Yenawine, VTS supports learner-centred thinking and feeling when looking at art objects.
Date & Time: Continues throughout the exhibition until 4 June 2022, various dates available (duration: 60 mins)
Ages: Primary 2nd – 6th class & Post Primary (all ages)
School Cost: Free, booking essential.
For more details and to book dates for your class group please contact Deirdre: deirdre.rogers@solsticeartscentre.ie
For further details go to solsticeartscentre.ie/event/school-gallery-tours-using-vts
Published
27/4/2022
Artforms
School Level
---