School workshops: Image-Making-Meaning with artist Claire Halpin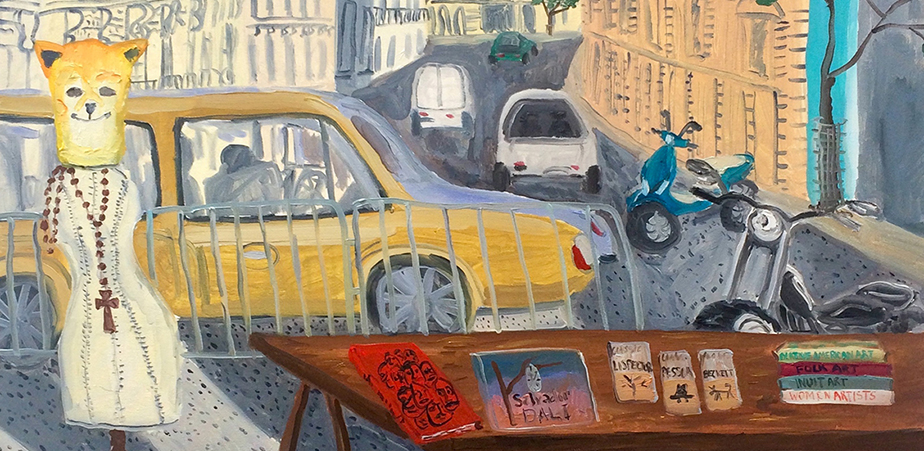 Solstice Arts Centre
Dates: Thursday 26 May, 9:30am – 11am or 11:30am – 1pm
Solstice Arts Centre invites 1st – 6th class primary school students to this hands-on workshop which will focus on the contrasting painted artworks in their current exhibition 'Golden Fleece: 21 Years'. Artist Claire Halpin will begin with a Visual Thinking Strategies (VTS) tour of the gallery to engage students in peer-to-peer conversation on the multiple perspectives and themes explored by the exhibiting artists. Students will then have the opportunity to respond and engage in a range of artistic and creative techniques, including 2d and 3d drawing, layering and collage.
This multimedia approach to image making will be inspired by the aspects of everyday urban and domestic environments depicted in the works of Kathy Tynan, the controlled brushwork and cropping of his subject matter seen in Marcel Vidal's triptych, the atmospheric paintings by Paul Hallahan, focusing on how we relate and interact with nature or the subtle depictions based on gender, class, and identity within Irish history in an artwork by artist Jennifer Trouton.
Curricular links made during this workshop will include oral and visual literacy, visual art appreciation, drawing, collage, colour, history, SESE, SPHE as well as problem solving and collaboration.
Dates: Thursday 26 May, 9:30am – 11am or 11:30am – 1pm
Workshops cost €3 per pupil. To book, see solsticeartscentre.ie/event/image-making-meaning-with-artist-claire-halpin or contact Deirdre at deirdre.rogers@solsticeartscentre.ie.
Published
27/4/2022
Artforms
School Level
Region
---