Opportunity for Schools: Drama & Filmmaking Project Adúntas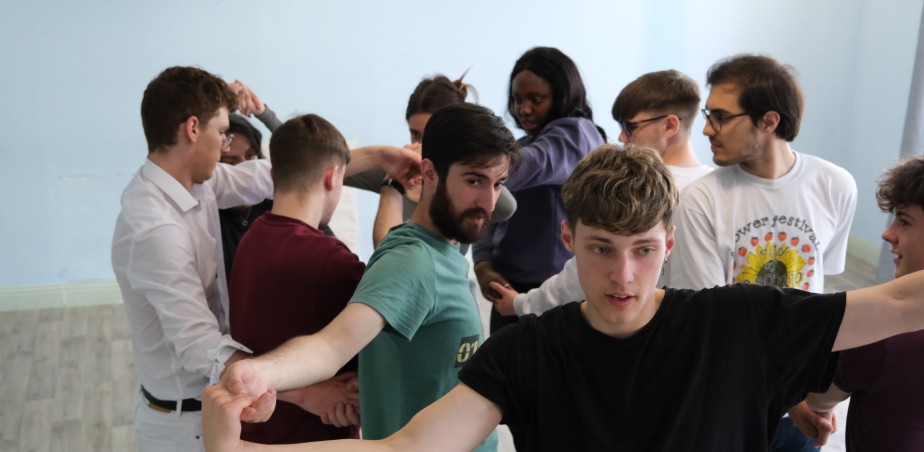 Crooked House Theatre Company
Crooked House Theatre Company are delighted to invite applications from youth work organisations and schools in County Kildare to participate in a new drama and film making project 'Adúntas'. Providing eight free programmes for young people, the project will focus on maintaining wellbeing and developing emotional resilience after COVID-19.
Through 'Adúntas' eight young people will also receive training in youth drama facilitation.
"We recognise the importance of allowing our young people to process the experience of Covid-19 in their own way and at their own pace", Oguzhan Sahin, Outreach Manager with Crooked House.
This project is funded by the RTE Toy Show Appeal Grants for 2022 by the Community Foundation for Ireland. for more information about the RTE Toy Show Appeal go to www.rte.ie/eile/toy-show-appeal/.
About Crooked House Theatre Company
Crooked House is a theatre-making organisation established in 1993 in Newbridge in County Kildare, Ireland. We make theatre with, for and by young people from the ages of 11 to 24. Participation in all our activities is free and open to anyone. Young people can join our weekly workshops in Newbridge anytime. Visit www.kildareyouththeatre.com to find workshops for your age group. Our work is inspired by tolerance, equality, social justice, compassion, and empathy. We aim to create theatre that is ambitious, challenging, aesthetically engaging, and relevant to our audiences.
For further information and application details go to www.crookedhouse.ie or email info@crookedhouse.ie.
Published
28/6/2022
Artforms
School Level
Region
---