National Museum of Ireland: Schools Autumn/Winter 2022 Programme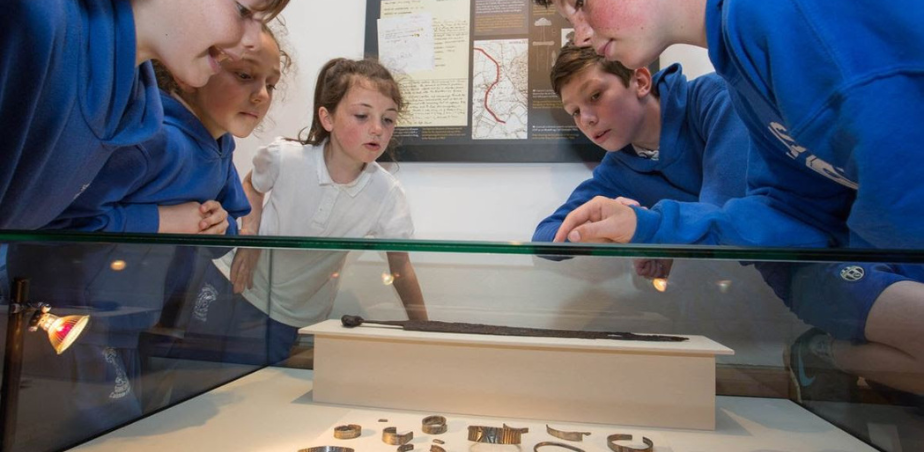 National Museum of Ireland (NMI)
The National Museum of Ireland (NMI) is delighted to invite teachers and students across the country to reconnect with culture over the coming school term with an in-person visit to one of its sites.
The Museum has launched its autumn/winter 2022 programme of tours, events and activities, which educators can use to get up close to history, spark curiosity, encourage learning, and promote enjoyment of culture.
Much of the NMI's school programme was offered virtually over the past two years due to pandemic restrictions. Many schools enjoyed engaging with the Museum online so there will also still be elements of the programme available to access directly from the classroom.
There are four public sites of the National Museum of Ireland now open to the public and available for school visits.
School visits are free but booking is essential for all school groups. Continue reading for some selected highlights from the programme:
This tour at the Museum of Decorative Arts & History, Collins Barracks is available at primary and post primary level, focuses on the people involved in World War One and how the war impacted their lives.
View more details here.
A mix of traditional and contemporary stories linked to artefacts in the National Folklife Collection at the Museum of Country Life, Turlough Park with some of Ireland's premier traditional storytellers, in collaboration with Poetry Ireland. Available online and onsite for primary and post-primary levels.
View more details here.
Discover amazing extinct Irish animals in the Museum of Natural History, Kildare Street in this primary level workshop led by a Museum Educator.
View more details here.
An onsite tour at the Museum of Archaeology, Merrion Street specifically designed to cover key objects that appear on the History of Art Leaving Certificate specification and traces the development of art in Ireland from the Neolithic to the 12th century.
View more details here.
For full programme details go to www.museum.ie/en-ie/museums/archaeology/engage-and-learn
Published
20/9/2022
Artforms
School Level
Region
---