I-TAP-PD: Tapping into Creativity podcast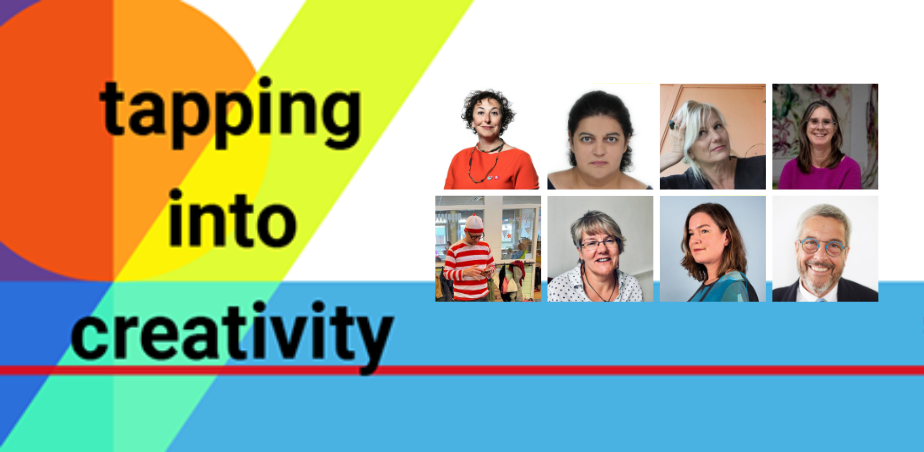 The International Teacher-Artist Partnership (I-TAP-PD)
The International Teacher-Artist Partnership (I-TAP-PD) podcast series 'Tapping into Creativity' shares stories about the magic that happens when creativity, art, and education meet. Stories about creative learning from diverse European projects in schools and beyond. Stories about what happens when artists work with young people. Hosted by Linda Rosink and Manja Eland of Stichting Kopa, they talk to teachers, artists, scientists, policy makers and children about the importance of creative education. Listen to the show if you're looking for inspiration for your own practice.
Season 2 launched on 5th November featuring guest speaker Tania Banotti, Director of Creative Ireland. It will run for eight episodes with the final episode airing on 20th December. The programme focuses on enabling teachers and artists to jointly develop their understanding, expertise and creativity in 'arts in education' work with children and young people in education, community and arts settings.
The guest speakers this season include:
Tania Banotti – 5th November
Georgina Kakoudaki – 8th November
Sanja Krsmanović Tasić – 11th November
Jolanda Schouten⁠ – 22nd November
Klaas Dijkstra⁠ – 29th November
Jane O'Hanlon – 6th December
Miranda Siemelink – 13th December
Paul Collard – 20th December
You can listen and subscribe to the full series via Captivate: https://tappingintocreativity.captivate.fm/ or your favourite podcasts platform including Apple Podcasts, Spotify and Amazon Music.
International Teacher-Artist Partnership (I-TAP-PD) PD is funded under the Erasmus+ KA2 Initiative 2020 – 2023 and is a partnership between Tralee Education Centre (Ireland), Centre for drama in education and art (CEDEUM) (Serbia), Hellenic Theatre/Drama & Education Network (TENet-GR) (Greece) and Stichting Kopa (Netherlands)
Published
24/11/2022
Artforms
---