Job Opportunity: Creative Director at Carlow Carnival of Collective Joy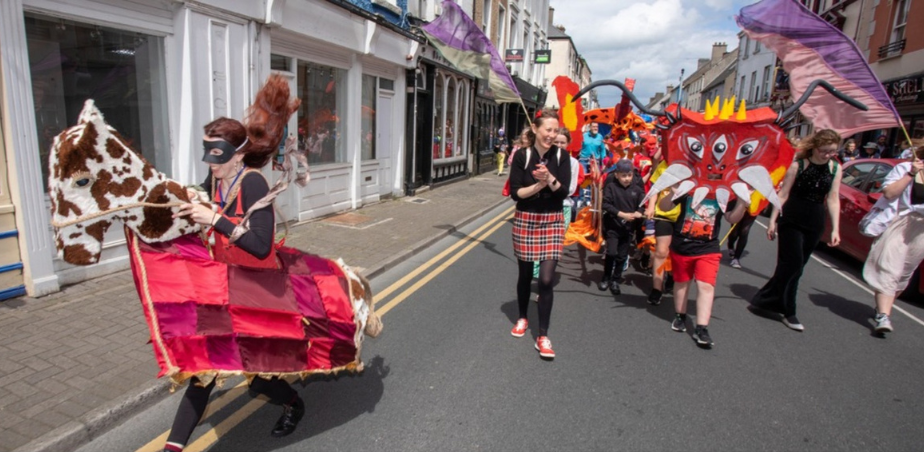 Carlow Arts Festival & VISUAL Carlow
Deadline: 6th January, 2023, 5pm
Carlow Arts Festival, in partnership with VISUAL Carlow, are seeking a Creative Director to lead on the co-creation of the Carlow Carnival of Collective Joy in 2023. The Creative Director will work in collaboration with a choreographer and children aged between 8-12 years from across Carlow County to design and deliver this project. The role will be supported by the creative teams at both Carlow Arts Festival and VISUAL Carlow.
In 2022 we delivered our first Carnival of Collective Joy and are delighted to bring this tradition into our 2023 festival programme. The Creative Director will lead on the design, planning and facilitation of the creative aspects of this project, delivering workshops that inspire creativity and curiosity across four schools over 12 weeks from March to June 2023.  The Carnival will be presented as part of Carlow Arts Festival programme on Saturday the 10th June.
Experience
The candidate will be required to have a wide level of experience and a track-record in workshop facilitation, design and making for spectacle and installation events with children and young people.
Application
For further information and to download the application pack, please visit: https://carlowartsfestival.com/job-opportunity-creative-director-for-carlow-carnival-of-collective-joy/
Published
29/11/2022
Artforms
School Level
Region
---