Podcasts from Baboró's 2022 Festival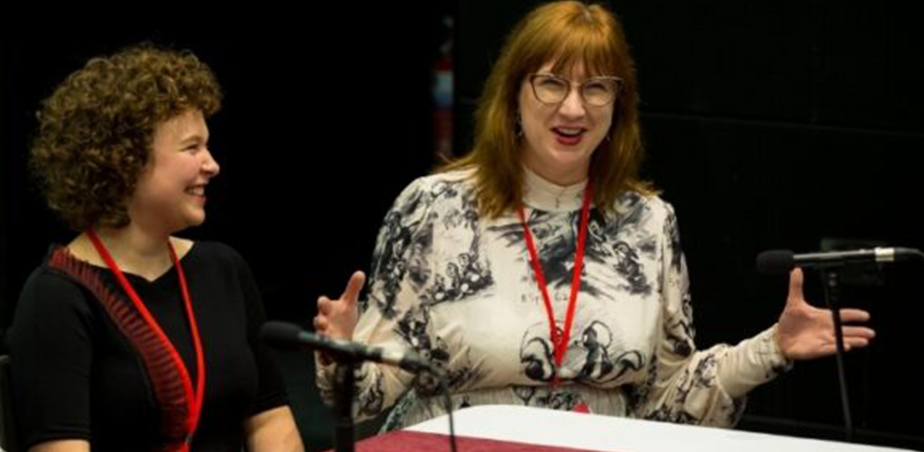 Baboró International Arts Festival for Children
Baboró recorded three talks during the 2022 festival discussing early years arts education, sectoral sustainability and artist development, which they have now made available for streaming.
The Baboró podcast is available to listen on Spotify or Apple.
Opening Doors
In this discussion, a roundtable of makers, educators and thinkers explored models of practice to aid artists in the creation of work for very young audiences in early years education and crèche settings.
The panel featured Gaëtane Reginster (Théâtre de la Guimbarde, Belgium), Marc Mac Lochlainn (Branar, Ireland) and Dr. Rita Melia (Atlantic Technological University, Ireland). Chaired by Marianne Kennedy (University of Galway, Ireland).
Towards Sustainability
In partnership with Branar's Meitheal Initiative, this panel discussion explored models of practice which support the sustainable development of career paths for independent artists making work for young audiences.
The panel featured Tony Reekie (Catherine Wheels, Scotland), Kate Cross (The Egg, England), Dan Colley and Matt Smyth (Creators of 'The Man with Enormous Wings' and formerly Collapsing Horse, Ireland), Emer McGowan (Draíocht, Ireland). Chaired by Linda Geraghty (Branar/Meitheal, Ireland).
Meitheal is a pilot creative support initiative committed to the development and presentation of performing arts for young audiences across Ireland. Devised by Branar, funded by the Arts Council.
Reflecting on LEAP
The participants and stakeholders of Baboró's LEAP artist support programme discussed the pilot project's development and execution.
The panel featured Rachel Baltz (Baboró, Ireland), Alexandra Craciun (LEAP Participant, Romania and Ireland), Fernanda Ferrari (LEAP Participant, Brazil and Ireland), Justyna Cwojdzińska (LEAP Participant, Poland and Ireland), Ionia Ní Chróinín (Moonfish, Ireland) Jo Cummins (Moonfish, Ireland) and Maeve Stone (Cracking Light Productions, Ireland). Chaired by Dr. Charlotte McIvor (Drama and Theatre Studies, University of Galway, Ireland).
Read more about Baboró's Podcast Programme here: https://www.baboro.ie/news-events/podcasts-from-babor%C3%B3s-2022-delegate-programme.
---