National Museum of Ireland: Schools Spring 2023 Programme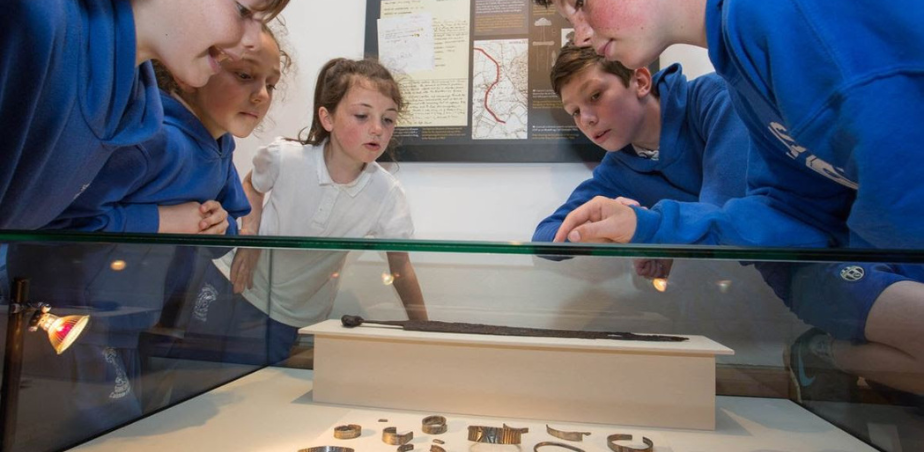 National Museum of Ireland (NMI)
The National Museum of Ireland (NMI) is inviting schools and teachers across Ireland to spring into culture and heritage with a new programme of tours, activities and resources for onsite and online engagement.
The museum has just launched a diverse range of events across four public sites in Dublin and Mayo. Activities include virtual tours, guided tours, self-guided visits, workshops, classroom resources, video resources, wordsearches, arts and crafts and more.
The curriculum-linked programme aims to spark curiosity, stimulate discussion and encourage cultural and heritage engagement through our national collections.
All schools visits are free but must be booked in advance as capacity is limited and varies from site to site.
Here are some of the highlights of the upcoming schedule.
Orienteering Workshop / Post Primary
Learn some basic map reading and navigation skills and complete an orienteering course around the grounds of the National Museum of Ireland – Country Life at Turlough Park in Co Mayo. Booking is required.
PRIMARY / Classroom activity: Ice Age Ireland – Cool Fossils
Use these curriculum-linked activity sheets and video resource to learn more about Ice Age Ireland. In this museum activity, find out about Ice Age Ireland, learn about fossils and the different kinds of animals that lived on your doorstep thousands of years ago.
For the full programme of activities go to https://www.museum.ie/en-IE/News/Schools-programme-2023
Published
2/3/2023
Artforms
School Level
Region
Tags
---