Schools are invited to The Race – a new theatre show at The Ark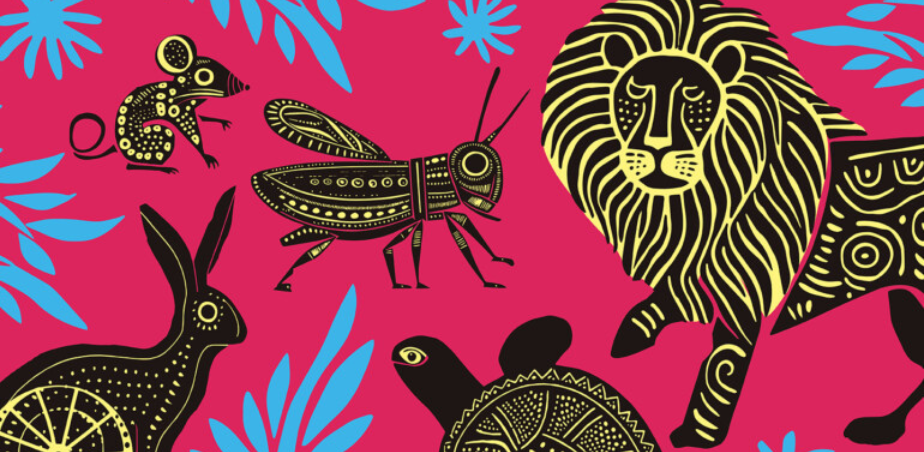 The Ark
Dates: Thursday 18th May and Friday 19th May
An exciting new dance piece for children aged 4+ inspired by Aesop's Fables, presented by The Ark, Dublin Dance Festival and Arts & Disability Ireland.
From acclaimed international choreographer, Marc Brew, The Race entwines three of Aesop's Fables to create a fun, interactive and colourful world of animals, puppets, theatre and movement.
Cheer with the cast of animals as the Tortoise and the Hare set off for the finish line, join the Grasshopper in gazing with fascination as the Ants collect food for the winter ahead, and root for the little Mouse as she faces down the mighty Lion! Watch as their journeys unfold through beautiful movement and dance, and share in the lessons they learn along the way.
The Race will make its World Premiere as part of Dublin Dance Festival 2023. Presented by a cast of disabled and non-disabled dance artists, all performances have been created to offer an inclusive audience experience. The show is relaxed in nature and welcomes children who are neurodiverse.
School Day Performances
Previews – Thursday 18th May, 10.15am & 12.15pm and Friday 19th May, 10.15am
Fri 19 May, 12.15pm
Schools' Tickets: €6.50 (€5 Early Bird** if booked by 21 April). Teachers go free.
Book your tickets here: https://ark.ticketsolve.com/ticketbooth/shows/873634148
Published
30/3/2023
Artforms
School Level
Region
Tags
---