Portal Spring Regional Day 2023 – Roundup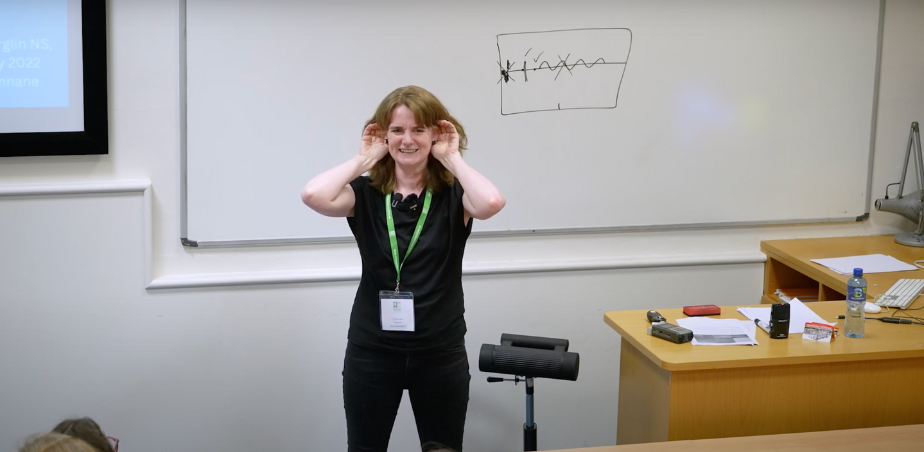 Earlier this month, teachers, artists and arts in education professionals gathered together in the beautiful surrounds of the MTU Crawford College of Art and Design across two of their city-centre sites – Sharman Crawford Street and No. 46 Grand Parade. For delegates this was an opportunity to share experience, gather new ideas and network with colleagues. This event, the seventh of our annual Portal Regional Days, showcased arts in education and creative practice in the South-West. Delegates travelled from Counties Cork, Kerry, Limerick, Clare, Waterford and even Dublin to hear presentations from Jane Hayes and Fiona Linnane, participate in a workshop led by Julie O'Hea and visit the partnership Arts in Education exhibition at Sample Studios.
The morning of sharing practice began with socially-engaged visual artist Jane Hayes delving into key moments from her artistic practice which focuses on work for and with Early Years. In her presentation, 'The Voice of the Child in Creative Decision Making – the Early Years Context' Jane spoke of career shaping experiences including residencies with Baboro International Arts Festival for Children in Galway, a project with Scoil Chroí Íosa and becoming a Creative Associate which opened up opportunities for conversation and formalised the voice of the child into her practice. Jane elaborated that her projects evolve as choices and connections are made by the children, encouraging them to think and explore  materials independently from carefully considered provocations introduced influenced by Jane in the Reggio Emilio style.
The key thing is … to give adequate time and space for those ideas to evolve to allow the project to evolve …  to allow the child to become the chief investigator in everything and the classroom almost becomes an artist's studio for them." – Jane Hayes
The morning continued with an interactive session from composer Fiona Linnane. Her presentation, 'Tutti – Exploring pathways to inclusivity for music composition in the classroom' focused on her experiences in classrooms delivering projects through initiatives such as TAP, Creative Schools and Artist in Schools residencies. She spoke of the challenge and importance of engaging all children regardless of their musical ability through an approach of "experimentation not expectation". Calling on audience participation, Fiona demonstrated a number of practical exercises and shared her approaches in how to equip children with the skills to experiment.
"For me, it's about empowering the children just to have that avenue of self-expression in music where even if they're not the piano prodigy, that they can still express themselves through music and through sound." – Fiona Linnane
In the afternoon, attendees moved to Number 45 Grand Parade to take part in a practical creative workshop with visual artist Julie O'Hea.  In a fun and messy workshop, Julie along with assistant Amaia Ibarbia led a very hands-on creative session on the processes behind ink-making from natural ingredients and hapazome printing, providing participants with many creative ideas to bring back to the classroom.
Thank you to everyone who joined us on the day. For those who missed the mornings discussions, video recordings will be available to watch back online. Registration for viewing is available through the link here.
---