Applications Open for Art and Wellbeing Course for Teachers at MTU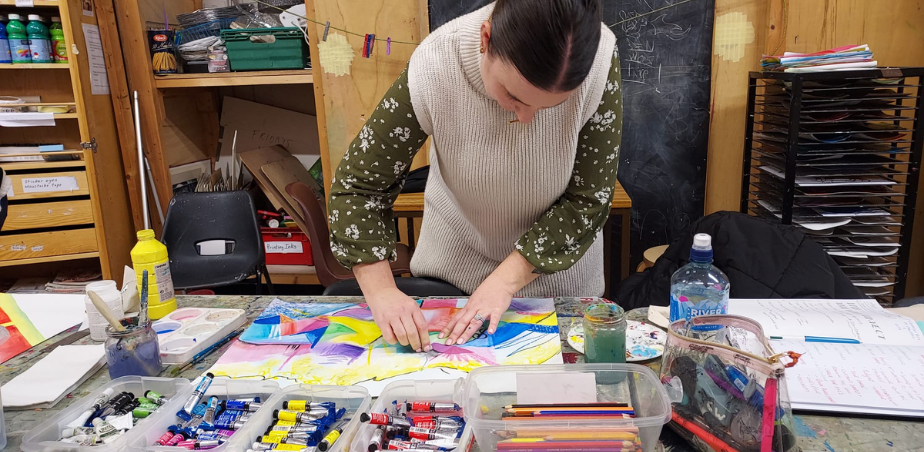 MTU Crawford College of Art and Design
Deadline: Open for the summer.
The Certificate in Arts and Wellbeing (Level 9, 20 credits) offers an introduction to key concepts in models of Wellbeing, with a focus on the arts. The course gives participants opportunities to explore arts and wellbeing activities in a personal and group dimension, supported by a reflective process.
This course will benefit teachers or artists looking to broaden the scope of their practice. The aim of the course is to equip participants with practical approaches to Arts and Wellbeing, which can be applied in a range of contexts.
Through a series of experiential workshops, participants will be offered the opportunity to explore practical ways of developing Arts based Wellbeing programmes. Through a series of lectures and guest speakers, participants will critically engage with a range of concepts and theories related to Arts in Health and Wellbeing.
The course duration is one academic year, part-time, one day twice a month in person, one evening online every second week. The fee for the course is €1700.
For enquiries, contact: Avril O'Brien, Department of Arts in Health and Education. Email: avril.obrien@mtu.ie
Apply here: https://www.mtu.ie/courses/craarwe9/
---