Blog 2 – Coláiste Muire (Ennis) and Scoil Mhuire (Ennistymon), Co. Clare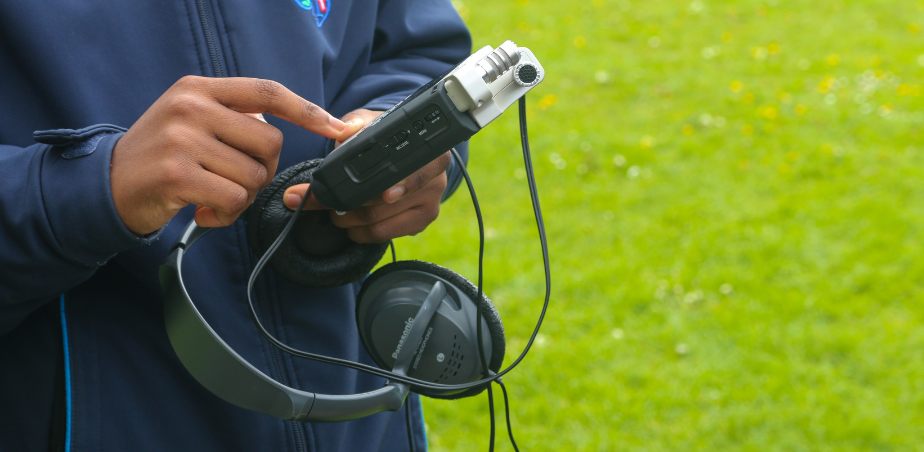 The following blog posts have been written by art teachers Aidan Power and Mary Fahy along with their 5th Year class students in Coláiste Muire (Ennis) and Scoil Mhuire (Ennistymon), Co. Clare. They share their experiences of collaborating with artists Mitch Conlon and James Moran on the project Keystone, commissioned by Clare County Council to celebrate and mark 20 years of artist in schools programming by Clare Arts Office. The curatorial framework Art School, directed and curated by Jennie Guy, were invited to deliver the project, along with co-curator Fiona Gannon. This project is one of the recipients of the 2023 Portal Documentation Award, read the announcement here.
The new Leaving Certificate Art specification focuses on art as social commentary, political and social art and artists in the community, for this reason, the 5th Year students from the respective schools were selected to participate in the project. 
---
This second blog post has been written by Aoibheann Roughan of Coláiste Muire, Ennis.
Collaborating in Sound Design
For my blog I have decided to discuss in detail one of my favourite days during the Keystone project. This was the sound designing session with Liam McCartan.
This was the explore and experiment stage of the project. Earlier in the week we were asked to record short clips of sounds that remind us of our themes of isolation, identity, privacy etc. These recordings were then sent to Liam, a sound producer. He arranged the audio clips in a wonderful piece of audio art. 
We met with Liam digitally, through a zoom call. He introduced himself and let us listen to some of his previous pieces such as "Blue Morning", and "Hold your Breath". This gave us an insight into what the final piece could be like. We then listened to our piece, and Liam began combining it with other musical elements. He played around with different audio files, interchanging them, and adding audio effects. He also added different instruments such as guitar or keyboard to create harmonies out of the recorded clips. By doing all this he managed to enhance our recordings, making them sound more interesting. It brought out more emotion and so the themes became more obvious. 
He explained the process very clearly. What I also really liked was at each stage he created a few options and allowed us to make decisions and vote on what we felt worked best. One of these decisions was to slow down a particular part. We felt this created a bigger and more dramatic atmosphere, or to layer a number of selected sounds to increase the intensity. 
The piece was taking on a narrative. I could really hear the isolation feeling in some parts such as when the loud building of bird songs, the keyboard and other clips came to a climax, then everything stops and all we hear is the single beeping of the coffee machine. In other areas we agreed that the addition of the musical cords tied the sounds together, and gave it a familiar cinematic quality. A warm, joyful atmosphere was created which also reminded the group of times in our place – in our spot. 
Overall the Keystone project was something I really enjoyed as I gained experiences in areas of art that I have never been involved in before. I gained a much broader insight into contemporary art and the different media that can be used. It took us away from the traditional idea of what art is and made us think a lot more about how to develop ideas.
Published
27/6/2023
School Level
Region
---