Baboró Share First Look at their 27th Annual Festival Programme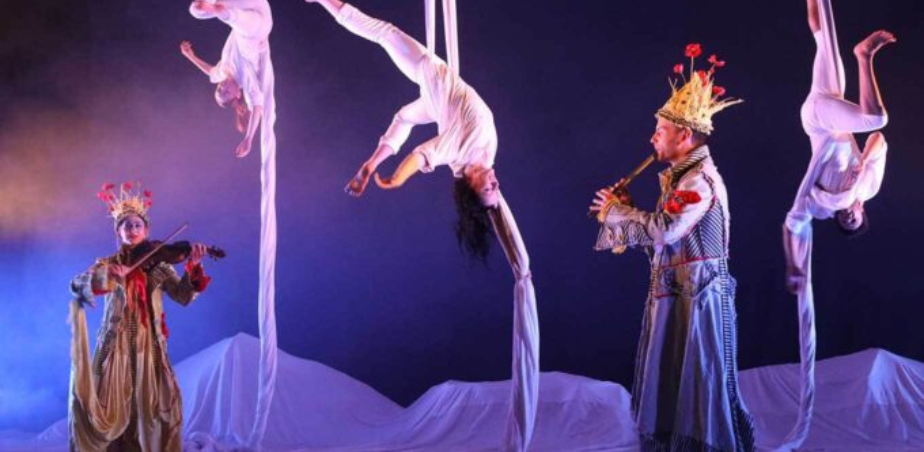 Baboró International Arts Festival
Date: Friday 13th to Sunday 22nd October 2023
Deadline for Schools Application: Friday 8th September 
Baboró share a first look at the highlights of their upcoming 27th annual festival.
You'll find an enchanting new show from beloved Irish companies Fidget Feet and Ceol Connected alongside world-class theatre for older children by renowned Australian company Slingsby. Also from Australia, an engaging visual art exhibition will invite Galway families to create and view their own photographic portraits in Galway Arts Centre.
"As we finalise plans for Baboró 2023, I am delighted to unveil three stunning festival highlights featuring aerial dance, theatre, live music and portrait photography – two of which come from as far away as Australia! The full programme of work from Belgium, England, Spain, The Netherlands, Australia and Ireland will be revealed in a few weeks," said Aislinn Ó hEocha, Executive Artistic Director.
The full programme will include visual arts, music, dance, theatre, literature, creative workshops and adult events, as well as many more performances for all ages. The programme will be announced on Tuesday 5 September.
Schools
All schools and group bookings via the Online Booking Request form, available below from Monday 21 August. https://www.baboro.ie/schools/schools
Contact the Schools Box Office on schools@baboro.ie or 091 532 985.
See more on the festival here : https://www.baboro.ie/news-events/2023-sneak-peek
---