Blog 4 – Coláiste Muire (Ennis) and Scoil Mhuire (Ennistymon), Co. Clare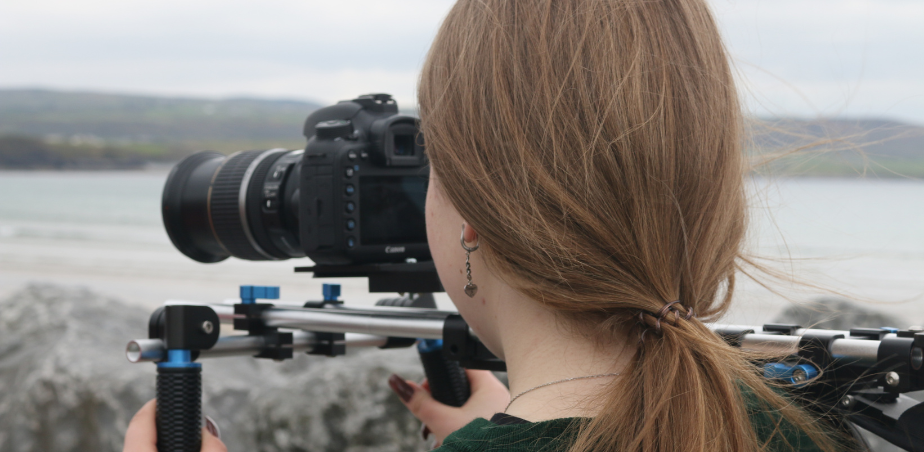 The following blog posts have been written by art teachers Aidan Power and Mary Fahy along with their 5th Year class students in Coláiste Muire (Ennis) and Scoil Mhuire (Ennistymon), Co. Clare. They share their experiences of collaborating with artists Mitch Conlon and James Moran on the project Keystone, commissioned by Clare County Council to celebrate and mark 20 years of artist in schools programming by Clare Arts Office. The curatorial framework Art School, directed and curated by Jennie Guy, were invited to deliver the project, along with co-curator Fiona Gannon. This project is one of the recipients of the 2023 Portal Documentation Award, read the announcement here.
The new Leaving Certificate Art specification focuses on art as social commentary, political and social art and artists in the community, for this reason, the 5th Year students from the respective schools were selected to participate in the project. 
---
This fourth and final blog post has been written by Niamh Lynch of Scoil Mhuire, Ennistymon.
Our Voices
During 2023 I took part in the Keystone art project. Once a week, Mitch and James, two successful artists, came to our school for a discussion, which later became activities and progress on the actual project. For the first few weeks we all got to know each other by chatting and discussing our favourite art forms. Something that stood out for me during these chats was our discussion of collaboration and what it meant to us. We all got to say what we thought, making the classroom environment very collaborative. We discussed whether people should have different roles within the project. I loved having these discussions and getting to know the artists, as it made the project a lot easier to work on.
Our first task was to write about somewhere special to us. I chose Lahinch as it is where I'm from and where I have spent many happy memories with my friends. We all shared our work with the class which gave us insight into our favourite places around the local area. Our second task was to record audio from somewhere in our area or community. I recorded the sounds of waves crashing on the beach as it is a sound that relaxes me, and I associate it with fond memories. We shared our sound recordings in class. After more discussion, where we looked for common interests in our chosen locations and recordings, we decided on what other footage we might need for our film. We all went to Lahinch with a film crew and equipment to record. We took film footage of the rocks, sand etc. We all had a go at filming and holding the recording equipment. This was a really fun day as we finally got to see a vision for what the finished project would become. 
The next week in the classroom we received our first draft for the audio of our short film. It included all the sounds that we hand recorded earlier in the year as well as nostalgic music. The artists explained that our footage would be laid down after the soundtrack.
A few weeks later, we finally got to see our first draft of the whole film. Each scene was numbered. We got to say what we liked and didn't like, by taking notes on each scene. It was such a great feeling to finally see what we had been working on for so long. Our feedback was sent back to the artists and videographer, where they would edit and tweak the footage to align with what our class wanted. 
Participating in this project was such a great experience.  We got to be part of a huge collaboration where all student voices were heard. It felt great knowing that my own ideas would impact the project. I'm grateful for this opportunity, as I got to learn more about collaborative artwork which is something I would love to continue exploring. Thanks to Jennie, Mitch, James, Fiona and everyone involved for this fantastic opportunity.  
Published
24/8/2023
Artforms
School Level
Region
Tags
---