Opportunity for Schools: On-site Tour of The Dead Zoo in Irish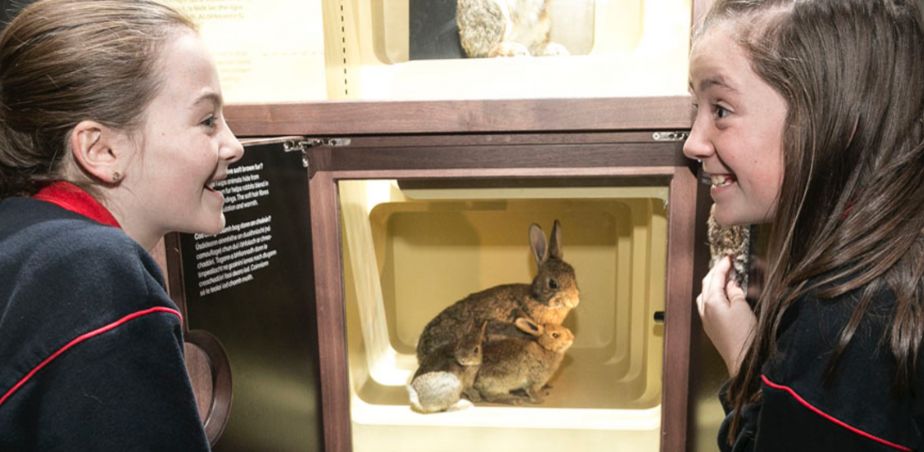 National Museum of Ireland
Date: Thursday 16th November 2023
Times: 10am & 11.30am
National Museum of Ireland invite schools to join a highlights tour of the ground floor Irish Room to learn about the museum and its displays of animals and fossils. Includes a close up inspection of some of the educational handling collections in the Wonder Cabinet e.g. real and replica furs, fossils and skulls. Join this special tour in Irish for Science Week! Discover the unique stories behind a selection of 3,000 animals and fossils on display. Students will see up-close zoological and geological examples of the natural world that have been on display since we opened our doors over 166 years ago.
Includes curriculum linked themes such as biodiversity, ecology, endangerment and extinction.
On completion of this live session students should be able to:
Identify wildlife and biodiversity of Ireland
Describe animal adaptations and their habitats
Explain local and global environmental issues, such as threats to species and habitats
Define conservation and outline actions that help protect biodiversity
Summarise the role of a science museum and how collections are preserved for display and scientific research
On the tour learn about:
How the giant Irish deer became extinct 10,500 years ago in Ireland
A seven metre long basking shark that was caught off the west coast of Ireland over 150 years ago
The ecology of different Irish sea birds and the threats the face
The Wonder Cabinet and see up close the different predators and prey on display, including the fossil jawbone of an Irish hyena!
Level: 3rd Class – 6th Class
Duration: 45 mins
Capacity: One class per session
Before your visit
Prepare the class for the tour. Give pupils an idea of what to expect to see or have a discussion about the Museum in advance of the visit.
Why not take a 3D virtual tour of the NMI – Natural History in the classroom with your students
Places are limited. To enquire about booking a facilitated visit for your class please complete this enquiry form.
After your visit
After the session, Teachers will be sent via email a number of fun follow-up learning activities in Irish for pupils to explore in the classroom.
Please note: The teacher will remain with the class throughout the duration of the tour.
Published
9/11/2023
Artforms
School Level
Region
---