!!!! ABC of the Three Muses – Virtual Museum
Watch back the discussion with Public Engagement Coordinator Adam Stoneman, The Hunt Museum's Education Coordinator, Hannah Bloom and Artist Jo-Anne Hine as part of the 2021 Portal Regional Events.
Tell us the story of your project – What was the impetus? What was it about? Who was involved? How did you begin?
Jo-Anne Hine, Artist
How do you overcome the challenges of lockdown to bring creative experiences to school children and make them feel connected to museums and galleries?
In late 2020, despite the difficulties of life in lockdown, the children of three Limerick schools and their teachers critically and creatively engaged with museum collections, producing artworks for their own virtual museums. This innovative project was a new way for schools to collaborate with and access museum collections. It allowed children to engage with the three significant Limerick collections at a time when cultural heritage and arts institutions were closed and schools were limiting visits from outsiders to protect their communities.
As a starting point for ABC of the Three Muses, I took the definition of ABC as 'the basic or most important facts about a subject'. This was in early Autumn when we were still enjoying a short reprieve from the virus. Then came restrictions and lockdown. With a redefined approach and a leap of faith I created workshops for teachers to deliver in their classrooms.
ABC of the Three Muses engaged children with three distinct museum collections in three different ways, providing learning experiences that were as authentic as possible in the circumstances. Led by their class teachers in their own classrooms, children responded creatively to printed reproductions of art works from the Limerick City Gallery of Art, digital 3D models of objects in The Hunt Museum, and a box of real objects on loan from Limerick Museum, which children could observe, touch and draw.
In some respects, the children's experiences were richer than they may have been under normal circumstances. The extended time frame of the project, over a term, contributed to significant investment by each class, creating a rich environment for deep learning and cognition. As a result, and despite the museum and gallery closures, the children's sense of access and ownership of Limerick's cultural heritage (their own cultural heritage) has increased. This was achieved through a thoughtfully structured set of workshop-style lessons inviting children and their teachers to interrogate the facts about cultural and historical objects and ownership, culminating in the creation of a museum of hybrid creatures that might exist in a future Limerick.
While visual art and critical and creative thinking were foregrounded, the workshop style lessons and resources also provided rich links to other curriculum areas, such as English and History, which teachers could build on in their lessons. For instance, the box of objects on loan from Limerick Museum contained a Hurley that was used in 1973 by a famous Limerick player in the All-Ireland Hurling championship. One teacher used the Hurley to instigate class research to compare different aspects of the Limerick teams of 1973, 2018 and 2020.
An unexpected but valuable legacy of the project has been the professional development of the teachers. Their active participation in leading the children through the activities increased their skills, knowledge and confidence with art materials, while also raising their awareness of alternative approaches to their current art teaching practices. The teachers were fully supported through access to resources including all art materials, lesson plans, videos showing how to use charcoal and watercolours, worksheets, and PowerPoint presentations.
Iain Burns, Teacher Scoil Ide
Scoil Ide visits the Hunt Museum regularly for exhibitions. My 4th class completed the Three Muses Workshop in the last academic year and this year's class did the ABC of the Three Muses. The impetus was to engage with art and artists in our local area. It involved the class, me the teacher, the school, the museums and their Education Team.
Fionnuala Bromell, Teacher Corpus Christi PS
Before COVID-19 restrictions, our school was excited to visit the three museums of Limerick. We thought it would be impossible this year. However, we were delighted to be informed that the project would go ahead virtually. We are a DEIS band 1 school and visiting Museums would not be the norm for our children therefore we are grateful for our children to access the art and artefacts of their city's Museums and hopefully stir curiosity in them to pursue and enjoy the arts.
How were the ideas developed and how did the young people, artist and teacher work together?
Jo-Anne Hine, Artist
The preparatory phase occurred in September and October 2020 as Ireland embarked on Level 3 COVID-19 restrictions and schools were nervously recommencing after the extended closure over spring and summer. With the safety of school communities a priority, workshops in the schools were unable to proceed and art galleries and museums were closed.  The project developed from an artist run workshop into a series of teacher led workshops. To facilitate this, I researched and wrote a unique unit of work with a cohesive series of 6 lesson plans that guided the class teachers, and their pupils, to explore the museum collections through critical and creative thinking strategies with a range of art making outcomes.  I made digital resources to support the teaching and learning experiences which teachers accessed via Google drive.  Art materials were delivered to each school. Through this reinvention of the project, the classroom teachers took ownership of it and were enabled by it. They were encouraged to adapt, adjust or refine the suggested activities to best meet the needs of their pupils, their own interests and time frames.  In response to a need for consideration of the emotional wellbeing of pupils in such uncertain times, the lessons included opportunities for pupils to express their emotions, especially through a charcoal drawing exercise in response to a student choice of art work from Limerick City Gallery of Art.
I interacted with the teachers via their preferred method of communication, including, phone, zoom, email and text message. This worked for the teachers at a time when they were extremely busy and stressed because of COVID-19 compliance and uncertainty. For some teachers this experience created an opportunity for professional development in approaches to teaching visual art.
Iain Burns, Teacher Scoil Ide
The ideas were developed through conversations with the Education team at the museum regarding what schools need and how it can be delivered in the current climate. The museum then wrote up a series of lessons and the class engaged with them with the guidance of the class teacher and support of the Education team at the museum. Lessons were emailed to me and support materials and resources were delivered to the school. The children's work was collected when the lessons were completed and a reflection sheet was sent from the children to the Museum's Education Team. The Education Team was always available to me for guidance.
Fionnuala Bromell, Teacher Corpus Christi PS
There was a series of communications with Adam at the Hunt Museum and then the artist Jo-Anne explaining the process. I was the coordinator for my school so I spoke with Jo-Anne on many occasions on the phone, discussing the project and the resources. Jo-Anne dropped incredible resources to our school for every child. Detailed lesson plans were sent to us to allow us to match the classes to resources and prepare the children. All the classes had an online link to Google Drive where the children could see Jo-Anne and follow her instructions and hear her ideas.
What was your personal experience of the project in terms of successes and challenges?
Jo-Anne Hine, Artist
Initially I was disappointed that the physical workshops with the classes could not go ahead as anticipated.  Because I couldn't physically meet with the teachers and pupils to gauge and discuss their needs and abilities, I felt like I was flying blind. Once I began researching the collections and developing lesson plans and resources, I became really excited about the potential of the project. It was difficult for me to suggest only one or two activities per lesson because of the richness of the collections and possible links to curriculum and interests. In the end this turned out to be a positive that allowed for the teachers and students to pick and choose their approaches to the inquiry question or theme of each lesson. Each lesson included extension activities to cater for a broad range of interests and abilities. I was mindful that this could also cause the teachers to be overwhelmed by the suggested content, so in my weekly communication with them I reiterated the flexibility of approach that was embedded in the lesson plans.
Iain Burns, Teacher Scoil Ide
I found it an excellent initiative. The lessons were of a high standard with clear learning intentions, extensive resources and supports. They were curriculum relevant and appropriately pitched, with room for differentiation. It's always good to collaborate with external agencies that have a clear vision and understanding of children's education.  This can give richness to the delivery of the curriculum that a teacher may not be able to achieve on their own as the breadth of the curriculum is vast. COVID-19 provided challenges.  It would be great if the artists could visit the classroom and deliver a lesson in the series.  That was not possible with COVID-19 restrictions.
Kate (4th Class) says, "the best part of the project was hearing the stories about the old things that we held."
Fionnuala Bromell, Teacher Corpus Christi PS
The programme was a great experience for our children and for our teachers. The variety of media, styles and skills were excellent. As teachers it showed us how to develop art classes and not skip straight to the product. We will definitely spend more time on the process going forward. The only challenge was time. The children could have spent more time on each class. We will continue with that now.
The feedback from children in this group was positive. They wanted more time and to extend the project by making the creature in clay. Charlie (5th Class) wrote "I personally think the best part of the project was the hybrid animals but everything was lovely. Oh, and I love the bit on the last day seeing legend Joe McKena's Hurley, especially after the final win."
What was significant for you about the project that is worth sharing?
Jo-Anne Hine, Artist
This project provides a different way of approaching visual art in the primary classroom. The unit of work is significant because it is a cohesive series of lessons that provide a context for art making and responding, with the museum collections as the stimulus. Each lesson plan has suggested activities that connect to a range of different subject/knowledge areas and is therefore an example of how art can be a vehicle for learning in English, History, Maths, Geography, Science and Languages. Thus, creating an overlap for rich and meaningful cross curricular learning. The means of displaying the work as a virtual museum using Mozilla Hubs was a very effective, innovative and engaging outcome where whole school communities could interact with and navigate through the virtual spaces to see the pupil's works. Adam Stoneman from The Hunt Museum built the virtual museum spaces for us.
Iain Burns, Teacher Scoil Ide
It was engaging, varied, designed to a high standard and was curriculum relevant.
All primary schools would benefit from engaging with the programme.
Fionnuala Bromell, Teacher Corpus Christi PS
Taking the mystery out of art and visiting Museums is very important for our children. Museums would not be a part of these children's normal experiences so showing them how accessible it can be and how these Museums are at their finger-tips is excellent.
Has anything changed in your work as a result of the project?
Jo-Anne Hine, Artist
Working remotely provided opportunities to engage with technology. As I was not in the classroom to discuss ideas and demonstrate techniques, I learned to use screen-casting to engage students and teachers with the project. I can see a place for retaining and developing these skills in future projects even after restrictions are ceased.
Iain Burns, Teacher Scoil Ide
It provided a different perspective of the art curriculum in particular. I would now be more confident in using various resources and would have no hesitancy in engaging with the museum as a collaborator.
Fionnuala Bromell, Teacher Corpus Christi PS
Yes. We will look differently at how we present art classes and avoid mass produced pieces and encourage individuality. We will also spend more time developing visual art classes and sourcing resources to support them.
Full list of Schools & Teachers Involved:
Scoil Ide, Corbally Road, Limerick – Iain Burns
Corpus Christi Primary School Moyross Limerick – Fionnuala Bromell, Diarmuid Hickey, Dympna Gannon, Orfhlaith Prendergast.
St Anne's Primary School, Rathkeale – Kenneth Brown
!!!! Ireland's National School Photography Awards – Winners Announced
Ireland's National School Photography Awards
The INSPA team would like to congratulate every school who participated in the 2019/20 National School Photography Awards. The national winner is Dominika Ilecko from Stepaside ETNS who submitted the photo entitled Two Chairs into the Senior Category of the awards. The winner of the Junior Category is Jack Kelly Sharkey from Courtnacuddy NS with his entry Old Phone Box Library.
INSPA is the national children's photography competition and online academy which is open to all primary schools in the Republic of Ireland. This year, young creatives from around the country were encouraged to engage with digital technologies and the creative process to explore the theme; Second Life.
The awards are having a massive impact in classrooms and homes across Ireland as they provide an inclusive model for children of all backgrounds and abilities to get involved. Through photography, INSPA introduces creative well-being into the lives of primary school students while building a future generation of people who are confident, resilient, connected, kind and ready.
The awards are free and offer a range of fantastic prizes including trips and stays at the Amber Springs Resort for principals, teachers, pupils and families, cameras for winners and schools, framed photographs, certificates and national recognition as a Positive Primary School. All entries are judged by a national panel of experts and over 300 primary schools have already registered their accounts.
We would like to take this opportunity, once again, to congratulate Dominika from Stepaside ETNS and Jack from Courtnacuddy NS on their recent successes and we look forward to working with all finalist schools when they re-open in September.
If your school would like to begin its Positive Primary Journey and participate in the 2020/21 awards, you can register your school at the INSPA website – www.inspa.ie
!!!! Trócaire Game Changers Home Challenge
Trócaire & National Youth Council of Ireland
Closing Date: 30 June
During these extraordinary times as we all do our best to stay at home, Trócaire in partnership with the National Youth Council of Ireland, have created a new competition for young people called Trócaire Game Changers Home Challenge.  This is a competition for young people who want to change the world and believe games are a way to do this. It is a fantastic opportunity for young people to engage with the United Nations' Sustainable Development Goals (SDGs) and have a lot of fun while they do it.
Young people could create their games by recycling materials such as cereal boxes, bottle caps etc. The competition is open to young people of all ages and prizes will be awarded to the best entries.
The closing date is 30th June and entries can be submitted by post or electronically.
for further information go to www.trocaire.org/education/gamechangers/
!!!! CPD for Teachers: Gaming in The Classroom at The Ark
The Ark in partnership with Mark Create Innovate
Date: 9th March 2019
This engaging workshop will provide you with an introduction to hands-on, simple creative technology tools that support cross- curricular learning through play for STEAM subjects at Primary level – particularly in Science, Technology, Arts and Maths.
You will work in teams with Make Create Innovate to design and develop your own prototype games. You will be introduced to creative technology such as MaKey MaKey and learn about more advanced uses of software such as Scratch. You will see first-hand how games can teach students about competition and cooperation as well as supporting the development of concentration, perseverance and other skills through 'fine-motor play'. For students, including those with special needs, the design of games and the process of rule- making are ideal ways to explore ethics. It gives the opportunity to reflect on their own values, motivations and behaviour as well as society's. This can reinforce the strands within history, geography and SPHE relating to human intervention.
For further information and booking to go ark.ie/events/view/teachers-cpd-gaming-in-the-classroom
!!!! Blog 4 – Chris McCambridge, Special Educational Needs Teacher, Virtually There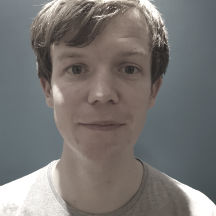 Christopher McCambridge is a Special Educational Needs teacher at St. Colman's Primary School, Lambeg. St. Colman's Primary is a mainstream school of 400 pupils with two learning support unit classes. Christopher is also an active member of the Belfast art scene. He co-founded the arts organisation Belfast Platform for the Arts (Platform Arts) in 2010, which continues to provide an exhibition space and studios for artists.
In 2016 Christopher and his Primary 6/7 class were chosen to take part in the Kids' Own Publishing Partnership 'Virtually There' project. 'A virtual artist in residence project which explores the potential for creative engagement between artists working from their studio and children and teachers in the classroom using video conferencing technology'. (Orla Kenny, Creative Director of Kids' Own Publishing Partnership). Now in their 3rd year, artist John D'Arcy has been working collaboratively with Christopher and his class at St Colman's P.S as virtual artist-in-residence. 
Away Day – Blog 4
2018 marked the completion of my 2nd Year working as part of the Kids' Own, Virtually There project.  The two years have flown in and I have found that the pupils throughout those years have been given an enjoyable and unique experience. This project has also helped me to develop creatively as a teacher and an individual. This development was furthered through the 'creative away day' that the Kids' Own organisation offered to all the teacher – artist groupings. Each teacher-artist grouping would be able to organise their own creative away allowing us the opportunity to re-charge our creative batteries, broaden our horizons and prepare for the next project year.
After much discussion, John D'Arcy (Artist) and I decided to take a day trip to Dublin to view a number of exhibitions that we both found of interest. These exhibitions included Land / Sea / Signal at RUA RED in Tallaght and 'Prototypes' by Doireann O'Malley, Rachel Maclean 'Just be yourself' in The Hugh Lane gallery. The exhibitions involved the use of digital technology, an aspect that has been integral to our project.
The journey to Dublin provided us both with an opportunity to reflect on the project from the previous year. Discussing aspects such as the pacing of the individual elements of the project, aspects of planning, pupils' enjoyment, as well as discussing what we felt worked well or could be improved. This time, especially outside of term time, was invaluable as it allowed us to discuss the project without any other distractions.
In Year 2, the central theme of our project was Hacking.  This word was the starting point from which all other ideas would develop from. I felt this worked particularly well as it meant we could develop ideas from this central theme, allowing ideas to either develop as stand-alone lesson or develop into their own mini-project . This flexible approach, gave me more confidence in allowing each idea to develop at its own pace, with the children developing and realising their ideas across a number of weeks. Thus, allowing for a greater insight into the work. This is an aspect which I hope we further refine, allowing the children to critically reflect on their workings within each session.
During our first two years working together, technology has played an important role within our projects. This year the use of apps had allowed the children to explore hacking in a variety of ways. In one of the mini-projects we focused on the 'hacking of time', exploring how we could speed up or slow down different movements from the mundane, the children completing work, to the more exciting, running a race. This mini-project was achieved through the app Hyper-lapse. I felt the variety and use of different apps had engaged the children. These apps were later used by the children to create a 'coded film' which the viewer was required to hack, using a code developed by the children during our sessions. Due to an interest in technology, I was interested in viewing these exhibitions in Dublin.
The exhibition, Land / Sea / Signal, was a group show featuring artists, Alan Butler, Gregory Chatonsky, John Gerrard, Nicolas Sassoon & Rick Silva and Santa France. The exhibition brought together these artists whose practices 'mediated on the materiality of internet infrastructure and the complex socio-political conditions that are embedded within them.'The exhibition examined our modern day relationship with the internet, particularly how we 'maintain, update and adjust our relationships … and reconfigure ourselves through technologies and with one another.
As with any exhibition, there were artworks which held my interest longer than others. In Land / Sea / Signal, the artist Alan Bulter piece was one of these. The artist documented the lives and experiences of the homeless … within the video game, Grand Theft Auto V. Upon first viewing I had initially mistaken these photographs as documenting real people in the outskirts of rundown cities. Once realising my error, I was taken aback by the uncanny resemblance to the real-life and how unfortunate circumstances can lead to these positions for people.
After exploring RUA RED, we moved on to the Hugh Lane gallery to view the exhibitions by Doireann O'Malley and Rachel Maclean.
Dorieann O'Malley's exhibition Prototypes was a multi-screen film installation exploring 'transgender studies, science fiction, bio politics and psychoanalysis, AI and experimental music. She skilfully ties these to phantoms of modernist utopias, epitomised by the post-war architecture of Berlin, which serves as a dreamlike scenography for the main, protagonists' ghostly actions' [Jury Statement, Edith Russ Haus fur Media Art Stipendium, 2016]
Some of the work of Doireann O'Malley was as a result of collaborative methodology, using a combination of CGI, film and Virtual Reality of interest. This was of interest to both John and I, as we have discussed the use of Virtual Reality as a line of enquire in Year 3 of our project.
Rachel Maclean's exhibition 'Just be yourself!', also at the Hugh Lane gallery, was a series of video installations and digital artworks. Her work uses "satire to critique consumer desire, identities and power dynamics … she parodies fairy tales, children's television programmes, advertising, internet videos and pop culture … combining her interests in role-play, costume and digital production in works of cinematic collage.
I would like to thank Kids' Own and their funders for giving John and I the opportunity to organise this creative away day. It has provided us with the opportunity to discuss and critique our project work to date and allow us to view exhibitions that could influence our thinking for future 'Virtually There' projects.
Year 3 of our 'Virtually There' project is currently underway, and as documented in my previous post, we are exploring the theme of 'Radio.' We have developed our own radio identity, WECHO FM. Since my last post, the children have created their own DJ names, such as Smooth T, Aidan Big Shot, Jump Bam Sam and Charley KAPOW to name a few.  They have also used these names to design portraits, using a variety of different materials and techniques, which reflect their radio personalities.
As the project continues to grow and develop, the children are beginning to record talk shows, news stories, weather reports and create music and jingles, advertising WECHO FM and their own individual shows. At the end of the project, we intend to visit a local radio station, where we will have the opportunity to play our content to a live audience.
The 'Virtually There' project continues to allow the children the opportunity to express themselves artistically, as well as giving me the confidence to step outside my comfort zone and develop as a teacher.
!!!! Primary Teachers Masterclass at The Glucksman
The Glucksman, University College Cork
Saturday 20 October 2018, 10am – 1pm
Join curator Tadhg Crowley and artist Fiona Kelly for a masterclass that explores our new Digital Toolkit (www.glucksman.org/discover/digital/toolkits) for teachers. The session will focus on the environment and how online resources can enable creative activities for your classroom.
Cost €25. Booking required
For more information go to http://www.glucksman.org/discover/education/teachers
Or contact + 353 21 4901844 / education@glucksman.org to book a place.
Online Ticket Bookings at https://www.eventbrite.ie/e/primary-teachers-masterclass-tickets-48732211356
!!!! Thinking Visual
Briefly tell us the story of your project – What was it about? Who was involved? How did it get started?
Jennie:
In early 2014 I received the Thinking Visual Residency Award, run by Wicklow County Council & Mermaid Arts Centre. I proposed a new type of residency within Blessington Community College, where artists John Beattie, Sven Anderson and myself as project curator would work with transition year students to explore activities that lay between producing new artwork and developing a conceptual framework within which to present it. This residency provided a unique experience for both the students and the school to focus on this process-driven phase of contemporary art production, and highlight vital links between the artist as researcher and students as inventive learners. John Beattie gave a focus to moving image work and Sven Anderson evolved sonic frames of reference with the students.
Sven:
The curator Jennie Guy invited me to take part in a six-week residency programme working with transition year students in Blessington Community College in County Wicklow, in late 2014. Between October – December, I met with the students, Jennie Guy, and the art teacher Turlough Odonnell once a week.
Much of my practice is focused on contemporary sound art practices, so I initiated the project with an energetic workshop based on physically manipulating vinyl LPs. Using blades, electrical tape, and sandpaper, the students made physical marks on the surfaces of records that I sourced in a bargain bin in a charity shop in Dublin. Most of the students had never been near a record before .. and immediately we found ourselves having conversations about media manipulation, the sense of hearing, noise and silence, and what distinguishes noise from music from art.
I spent the next sessions presenting a variety of material to the students – some of it interactive, some of it more based on creating the time and space to listen to and comment on significant artworks in this field. These conversations crossed many boundaries by addressing subjects and techniques that were outside of what many of the students would consider as art. Each week provided the chance for another listening session – and we listened to works by Max Neuhaus, Bill Fontana, John Cage, Alvin Lucier, Christina Kubisch, Sam Auinger, and Luc Ferrari (amongst others).
After one particular conversation about sound installations in public places, the students began to express a strong interest in making a sound installation for their school. We quickly focused on conducting site surveys of the schools grounds (looking for the right site to work into), developing a concept for the work's structure and content, and going over all of the practical aspects of making such an installation. We invited the school's principal to the next workshop and the students themselves made a presentation proposing the installation, and asking for permission to construct it.
On the final day of the residency, I spent the entire day at the school working on the installation.
The final sound installation (installed by the students with help from their teachers from art, woodworking, metalworking, and the school's maintenance staff) is formed by four boards spanning over 40 ft, mounted overhead in the outdoor passageway. The boards are fitted with sound transducers, transforming the boards into resonating speakers. The students choose combinations of sounds from an online database of field recordings uploaded by various sound artists that drift between boards throughout the day (played back from a computer / hardware setup installed in one of the classrooms), providing a backdrop to the everyday sounds taking place outside their school. This piece is still installed outside of the school in early 2015.
Turlough:
Between September and December 2014 Jennie Guy (Art School / Mobile Art School) curated an artist residency in Blessington Community College. The residency consisted of six workshops for the Transition Year students. There are two classes in Transition Year in Blessington, one class worked with artist Sven Anderson and the other class worked with artist John Beattie. Over the six weeks students were introduced to the work of their resident artist, experimental workshops were carried out where students explored the processes involved in Sven and John's work. From these explorations proposals for works in video and sound were developed. These proposals were then presented to the School Management and ultimately art works were produced with the artists working closely with the students at all times.
What aspects of the project made you smile? What aspects of the project made you feel challenged?
Jennie:
As each subsequent week of the residency went by I looked forward to each residency session as I knew that there would a lot of unexpected laughs generated by each artist's session. John Beattie really pushed the boundaries of the students perceptions of experimental moving image works. He gave the groups he worked with such freedom that they were able to devise and follow through with their ideas from session to session. Seeing the students achieve such experimental works was really exhilarating for me as an observer and really fun for the students. At times I felt quite challenged at the end of each session in trying to describe what had happened from the artists and students perspective. I knew the ideas and research that the artist was trying to evolve but somehow trying to make it relevant to this student audience I would begin to stutter in my round-up. Turlough O'Donnell the art teacher has a really unique talent of being able to process the ideas the artist was bringing to his classroom and school but somehow contextualise it as a teacher and then re-present each session with great articulation to his students that I felt that I was learning a lot from him.
John:
During my third session with the students, I set a self motivated brief for the day, to give the students an opportunity to experiment with ideas independently using the camera & lens, throughout the grounds of the school. The students explored ideas and methods discussed and demonstrated from previous sessions. At the end of the task, students gathered in the art room, and I projected all images the students had shot large scale for all to view and critique. To my delight, a group of students had created a sequence of images, illustrating one of their peers "flying" steadily, in the air, through the school building. Using a Stop-Motion camera technique, the students discovered an imaginative approach, which later became the central focus of the projects final video. A fantastic moment.
Working with large groups of mixed teenagers can be very challenging to ensure that each individual feels apart of the process. Also, monitoring how engaged students are, and if students are engaging at all. It's crucial for me that I create that space for students to feel comfortable and confident to come forward and be involved in the creative process. This was the most challenging yet rewarding aspect of the project.
Sven:
There were so many moments working on this project that made me smile. One of the funniest moments occurred when we were talking about the artist / composer John Cage, in particular his composition 4 minutes 33 seconds. This piece is a performance in which the audience (and performer) remains silent for this exact duration of time, highlighting the ambient sounds of the performance space and demonstrating that there really is no such thing as silence – and that many incidental sounds can become 'material' when given appropriate focus. We were in the middle of uploading our own version of this piece via a new 4'33" iPhone App – sitting in a circle, listening to the sound of nothing – of our breath, of the creak of chairs, the subtle passing of cars outside. This duration can feel like a long time for a group of teenagers – sitting still, trying not to laugh, trying to stay quiet. One of the students was holding a 'virtual baby' / 'infant simulator' – one of these fake baby dolls that the students have to take care of, tending to their needs. Suddenly – in the middle of our silence – the baby let out a computerized cry. The laughter that had been hiding behind the silence suddenly broke and we were all laughing, the sound being uploaded to the app to be stored with hundreds of other 'silences' recorded around the world.
There were many moments like this – in which our focus on listening, and on the medium of sound, forced us to negotiate with many aspects of space and experience that we would never have had to confront if we were working in a more visual medium. By the end of the residency, I felt that we had a strong group dynamic, and a good understanding of how we could work together as a group both to understand more difficult concepts, and to work towards producing a significant impact on our environment – as evidenced through the successful installation of the sound installation outside of the school.
Turlough:
Seeing the student's reaction to appearing in the video work really made me smile, particularly because the young girl who became the focus for the main video piece is a very quite student, and she got a real kick out of making the piece. Also the first video piece involved another student being given the power to move chairs with his mind this also was very funny to see his performance in front of the students.
In the sound work shop seeing all the students engage with the artist made me smile. I and the students really enjoyed the field recording trip to Dublin also. On this trip we recorded the everyday sounds of the city; these sounds were later incorporated into a piece of sculpture the students had made in response to Sven's sound workshop. The whole project / residency challenged the students notions of what is and what is not art and they now have a broader appreciation of what is involved in contemporary art practise.
What insights from the project are worth sharing?
Has anything changed as a result of the project?
Jennie:
I must acknowledge the strength and benefit of forming strong background relationships that substantiate residencies like this. For example, without the backing, support and most importantly the creative vision of Wicklow Country Arts Office and Mermaid Arts Centre this project would never happen. My approach to creating firm and supportive relationships has deepened even more, this does take more time but now that I can see how exciting ongoing connection with schools can emerge from this type of relationship gives everybody involved in this type of project a great sense of achievement. The same approach goes for really involving the artist as early as possible before a project, either in conversation and or doing site visits and being able to communicate as much as possible before a project starts. This project has given a lot of confidence to approach new contexts.
John: I heard from the schools art teacher that after one of our sessions, a usually quite student came up to him and said that the session and work done was; "poetry in motion".
Another aspect worth sharing from the project, is the careful and considered level of detail carried out by curator Jennie Guy, with the school and art teacher Turlough, to co-ordinate and manage this process. The atmosphere and fundamental creative environment, had been set in place and in motion, making this an extremely smooth and successful project.
I think there is a large number of things that have changed as a result of the project, some measurable, many others not so easy to measure: For the school, Principal, art teachers, and most importantly the students, to experience a sense of what is possible, what can be done, of how to step outside of the school curriculum and produce innovative and challenging work. I feel people's perspective and perceptions changed in relation to art within the secondary level education system. This also goes for myself as an artist and educator, that we can bring dynamic, relevant, and engaging art practices into the school education system, and produce work and working relationships, where the integrity of project is completed with the highest level of engagement.
Sven:
The project's structure – established by the curator Jennie Guy – was quite a substantial framework to begin with. I have had experiences with workshops in which the artist is completely responsible for establishing frames of reference with the teaching staff, the school, and the students. In this case, the curatorial framework that Guy established with Turlough ODonnell (the art teacher) set the ground for more adventurous work within the residency – in which I was free to develop my own ideas in response to the students' interests as they emerged / developed over the course of the residency. The resulting environment (within these sessions) allowed us to move very quickly and to cover quite a bit of ground in six weeks, and the support and exchange with the students, the art teacher, and the curator all felt substantial and easy to balance.
I sense that the impact of having the sound installation – quite a substantial experiential structure – built outside of the school in Blessington marked a significant change in all of our expectations concerning how far we might go with this kind of experimental learning framework. This was not an expected outcome of the project – and beyond the process of producing what I consider to be a considered artwork, our experience working together and learning to ask for a chance to shape or author our environment – in this case the environment of the school – was quite significant. I believe that enabling the students to make a legible mark on their surroundings is a valuable experience in breaking down the borders between self / space (environment) / and authority, resulting in a more active approach to establishing democratic spaces.
Turlough:
The approaches of both artists have given the students great insight into the working practices of contemporary artists. Sven's work in the field of sound sculpture has the potential to create a greater awareness in students to their surrounding particularly to the sound environment of the school. As a teacher the engagement with both artists has had a very positive effect on my own approach to teaching. I believe that it is very important as a teacher to open the subject up and by getting professional artists into the art room with the students has an energising effect.
I think that students will be more open minded as a result of the project. Some students have even started to explore new media on their own. One group of students created their own video piece in and entered it in a competition called "Youth Connect". Their work was short listed to 12 which were screened in the Savoy cinema last week. I have no doubt that the video residency with John would have influenced and informed their approach.
Students' report
Our names are Shona O'Connor and Aoife Mescall, we were students involved in the residency who worked with Sven in the area of sound sculpture.
On the day we were introduced to Jennie and Sven, Sven told us about his area of work and told us what he wanted us, as a class, to learn from the residency. To introduce us to the basics of sound, he brought us in old records with very different genres and sounds and played them on his record player, which he also taught us how to use throughout the day. As an experimental activity, we each chose a record at random and used tape, sand paper and knives to mark and scratch the record to make different sounds and interruptions on the track when it played.
Following up on working with records, Sven gave us the task of making some sort of sculpture using the record covers. The class decided to build a 'sound tower' by taping the covers together in various different ways and installing small speakers to the sculpture.
After a couple of weeks, along with Sven, the class came up with the idea of making putting up a semi-permanent sound installation somewhere in the school to make others aware of the sounds around them. We came up with the concept of attaching four small speakers to four long planks of wood that would go up on the ceiling of the shelter outside the first year corridor.
In preparation for proposing our idea to Mr Burke, our principal, we had to plan to tell him what we wanted to do, how we were going to do it and what we wanted to get out of this project. We chose two pupils to help Sven to pitch the idea to Mr Burke and from the very start he was on board with helping us complete the task. Different people were given different jobs that they had to complete as their part-taking in the completion of the project. Some were in charge of preparing the wood for the speakers to be securely installed and others helped in choosing the sounds we were going to play.
At first no-one could really hear the sounds we were trying to make noticeable, so Sven and Mr O'Donnell worked on fixing it and making it louder.
On the last week in the residency, Sven came in and helped us put everything together. Outside Sven helped other pupils feed wires and cables through the wall to ensure we would be able to connect the speakers to electricity, while the rest of the students helped Donal, our care taker, secure the planks to the ceiling of the shelter to be ready to be connected. Other students stayed inside to make a final decision on the sound they were going to play and what went well together. Everything was just about finished when the final bell of the day rang. To thank Sven and Jennie for all their hard work and time they had spent with us, we presented them with a bottle of wine as a small token of our appreciation.
When people were beginning to become aware of the sounds being played, confusion was their initial reaction. They were curious as to where it was coming from, as they were not aware we had been working on this project. However when they got used to it, they listened closely and carefully to the sounds and tried to figure out the type of sound that was being played.
We feel our class really enjoyed the experience and learned a lot about how art is not just in pictures and paintings. We all got along really well with Sven and found it a very interesting and new experience. We were also thought about how interesting it is to stop and listen to how versatile the sounds in a particular environment can be.
Overall we think the project was a massive success and really enjoyed working in such a different area of art.