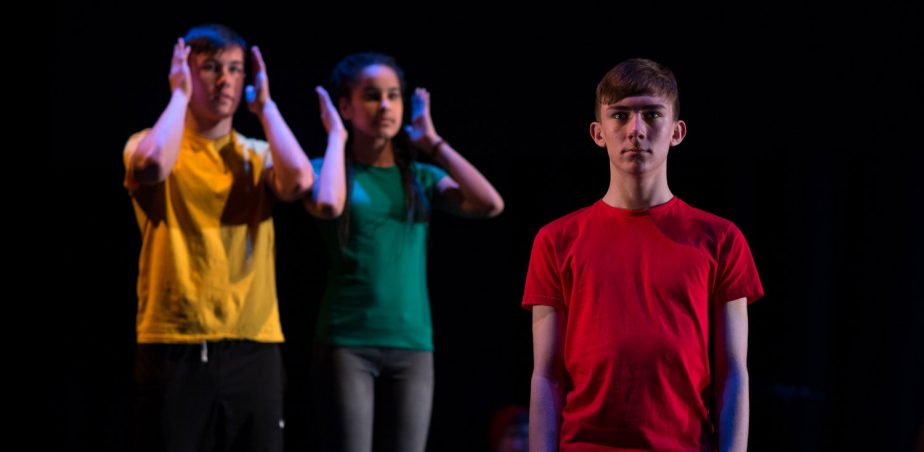 We at The Civic accept our responsibility as a nationally funded and locally placed arts facility to provide for the citizens in our community. In so doing, we fulfill stated objectives in The Arts Council's Making Great Art Work, The Department of Arts, Heritage and the Gaeltacht's Culture 2025 and the government's legacy programme for 2016, Creative Ireland.
The arts in education charter identifies two strands to arts in education practice:  one involving interventions by the arts world into the domain of formal education, and the other involving students engaging with the arts in the public domain, usually in publicly- funded arts venues, both local or national.
The Civic Theatre's arts in education programme, Tenderfoot is an example of the latter. Tenderfoot is unique in providing a space where young people can make art without restriction.  This sacred space is made possible by the collaboration between the arts and education sectors. Tenderfoot, utilising a model of apprenticeship, provides a rare space where the professional artist engages meaningfully with members of the public, in this case young people, resulting in the development of new artistic voices.
Unique in its scale, Tenderfoot works on the model of work experience that underpins most transition year programmes. We provide a three week, full time work experience module for our students in January each year. During that time our young people behave as a youth theatre ensemble, rehearsing, designing and performing a number of the plays that they have written. Plays that reflect their experiences, their lives and how they see the world. These plays perform to two distinct audiences; an audience made up of the young people's peers and a general theatre audience.
It is estimated that, to date, Tenderfoot has directly and indirectly impacted in excess of 11,000 young people in the South Dublin County Council region.
Contact Details
---
Contact Name
Niamh Ferry
General Manager
---
Address
Civic Theatre
Tallaght
Dublin 24
D24 NWN7
---
Telephone No.
+353 (0)1 4627477
---
Email
info@civictheatre.ie
---
Website
---
News posts - 4 results
---