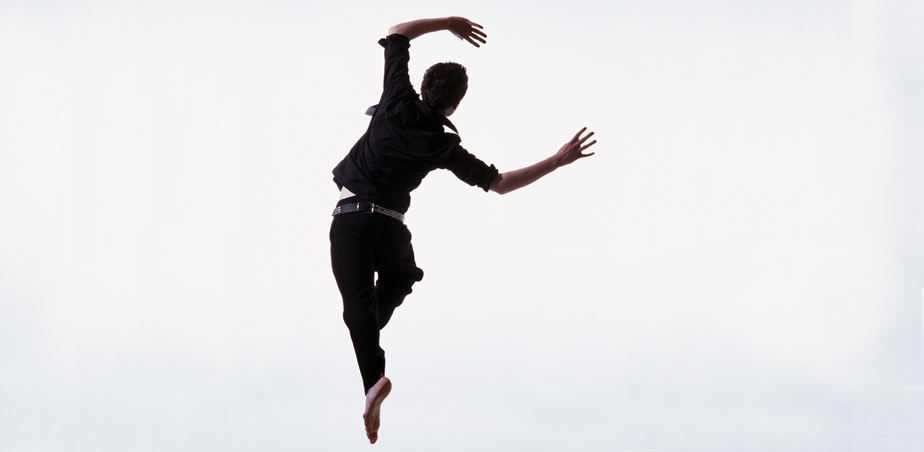 CoisCéim Dance Theatre is based in Dublin, and is one of Ireland's leading dance companies. For over twenty years, the company has presented highly original work to audiences large and small, on stage, on film and off site throughout Ireland and overseas. In parallel, the company runs an original, integrated access and participation initiative through CoisCéim BROADREACH.
Established in 2006, BROADREACH is founded on the principle that dance is a performing art. Its activities are imaginative, inclusive and pioneering, targeting all sections of the population in an exciting and innovative manner to create a genuine curiosity in dance. Each year, BROADREACH works closely with different organisations to develop tailor-made initiatives in response to specific contexts and communities.
In formal education settings, BROADREACH offers a variety of creative dance workshops, residencies and one-off projects for children and teachers. Focussing on a cross-curricular approach to learning, this dynamic and growing area of BROADREACH is designed to encourage children's creativity in the classroom through embodied practice, and to contribute to developing teacher pedagogical skills in dance.
BROADREACH annual programme includes:
CREATIVE DANCE & INTERDISCIPLINARY PARTICIPATION PROJECTS  in various media for people of all ages including intergenerational opportunities
CREATIVE DANCE and TEACHER EDUCATION - Workshops, residencies, projects in PRIMARY SCHOOLS
CREATIVE STEPS youth dance group, ages 15 - 25 including creative dance participation projects in various media
THE CHOREOGRAPHY PROJECT & Curated Evening Dance Classes for Adults ages 18+
CULTURAL, SOCIAL & PERFORMANCE OPPORTUNITIES and Weekly Dance Classes for Adults ages 50+
Tailor-made CREATIVE PERFORMANCE PROJECTS - Specific communities of age, interest, place, location
Contact Details
---
Contact Name
Philippa Donnellan,
Broadreach Director
---
Address
CoisCéim Dance Theatre
14 Sackville Place,
Dublin 1
---
Telephone No.
01 878 0558
---
Email
---
Website
www.coisceim.com/about- broadreach/
---
News posts - 2 results
Events

CoisCéim Dance Theatre CoisCéim is heading inside for the coming months and they've got some lively new…

Opportunities

CoisCéim BROADREACH Primary Schools in the Dún Laoghaire – Rathdown area are invited to apply to participate in SHORELINE A Choral…
---