Cork City Council Arts Service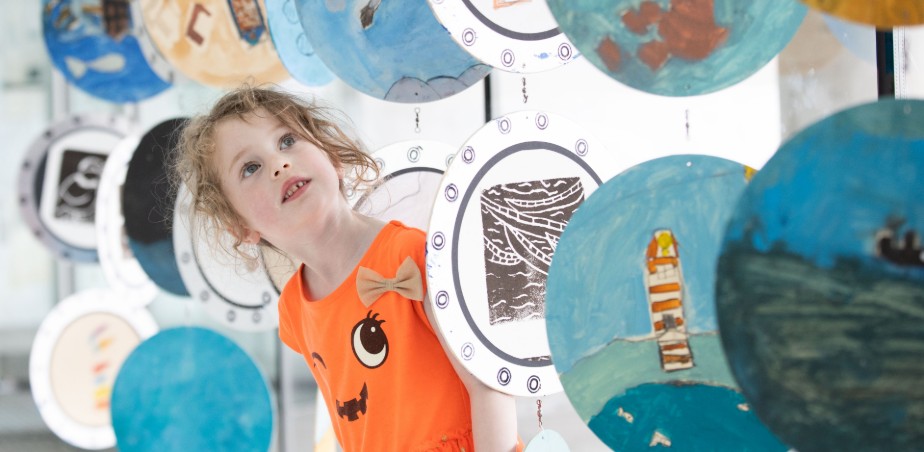 The principal aim of the Cork City Council Arts Office is to act as a central platform for the cultural vitality of Cork city. We believe that the existence of a vibrant creative community, along with supporting equality of access to the arts for all Cork citizens, is exceedingly important to the wider "wellbeing" of this city. To do this we work with artists, cultural groups, art facilities and numerous other individuals to ensure access to the arts for all residents and visitors to Cork city.
Our current programmes around arts in education are:
Music Generation Cork City, an innovative and progressive community education programme, which delivers music educational experiences in a diverse range of music genres to 2000 children in their own communities throughout Cork city.
The Composers in the Classroom scheme is an initiative which brings professional composers and musicians into the classroom as part of a special curriculum devised for transition year music students and their teachers. Cork Choral Festival are the cultural partner, and the scheme runs with Cork County Council.  The scheme has been highly successful in encouraging and assisting students, many with little or no musical training, in their musical creativity and experimentation. The residency culminates in a seminar held as part of the Cork International Choral Festival, where student get the chance to perform their compositions and listen to the composition of other schools in the scheme.
The Unfinished of Poetry is a creative writing in school programme which began its life in 2005 when Cork was designated European Capital of Culture. During Cork 2005 the library staff conceived the idea to have a book by young people that continued beyond the City of Culture Year. The project became 'The Unfinished Book' and involves creative writing workshops  in local libraries with students of Cork schools each year working with professional writers and poets from Cork. The students work is published in a book which is then launched. These workshops foster creative, personal and educational development and support participants in gaining new insights into the creative art of poetry writing. The project is an arts office and Cork City Libraries schools programme managed by O'Bhéal.
Tools of the Trade is an art project that explores childhood creativity and interesting places of work created and delivered by artists, Leah Murphy and Susie Walsh. Each year, children taking part have the chance to see behind closed doors in three varied and interesting places of work in Cork city. Introductory workshops are given where the children are shown tools that are in everyday use in these particular workplaces as a starting point. In a series of fun, interactive and educational art workshops, the children then create artworks inspired by the specific activities encountered in each place of work. 'Tools of the Trade' is supported by the Creative Ireland Programme, an all of government five year initiative, from 2017 to 2022, which places creativity at the centre of public policy.
The Arts in Context Award aims to provide opportunities for artists and community groups to work together to realise arts projects. This award supports projects that take place in community contexts such as; schools, hospitals, community care settings, youth clubs, prisons, community centre's, clubs etc. Artists and the group must plan the project together.  There is an annual call that opens in September and closes mid November for projects to run in the following year.  Further information can be found at www.corkcity.ie/en/ council-services/services/ arts-culture-heritage/arts- office/funding-opportunities1. html
News posts - One result
Opportunities

Cork City Council & Leitrim County Council Deadline: Monday 10th April  Cork City Council Arts Office…
---