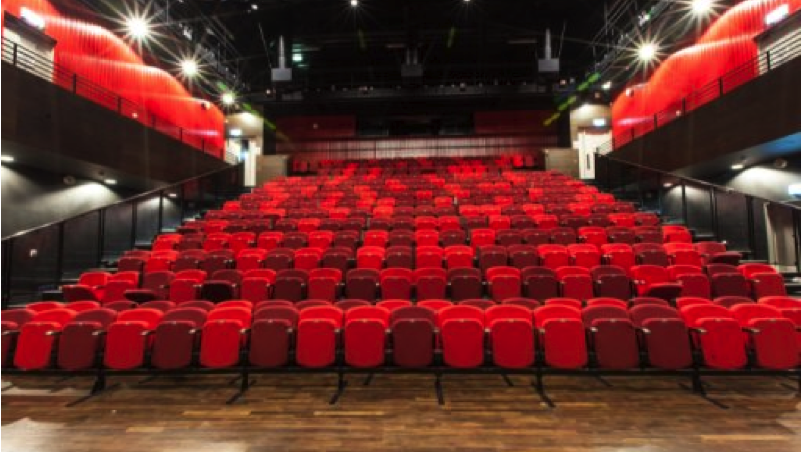 Arts in Education strategy for the Garage Theatre centres around finding meaningful opportunities to foster the inherent and instrumental benefits of the arts, culture and creativity into lifelong learning for children and young people. At the Garage, we programme events bringing children and young people into our wonderfully creative space to engage with the arts. A key strategy of finding new, exciting partnerships whilst also strengthening existing ones.
Current programing includes:
Senior and junior cycle curriculum based productions.
Senior and junior cycle French/German/ Spanish Language films.
Partner to the Tradoodle Festival.
Dance movement workshops.
Monaghan Youth Theatre catering for 12+.
Junior Youth theatre 8-12 years.
Arts based mental health workshop.
Film project.
Artists in residence.
Gallery space displaying work.
We are currently transforming a space into a visual arts studio dedicated to Arts in Education programme for children and young people.
The Garage Theatre offer an outreach Drama Facilitation programme to all schools.
We offer free rehearsal space and offer a professionally equipped venue to schools in Counties Monaghan and Cavan to stage their annual productions.
As the Garage Theatre is under the remit of CMETB and situated in Monaghan Education Campus, we have a close relationship with all the schools.
Contact Details
---
Contact Name
Cathy Bennett
---
Eileen Costello
---
Address
The Garage Theatre
---
Monaghan Education Campus, Armagh Road, Co Monaghan
---
Telephone No.
047-39777
---
Email
---
---
Website
---
News posts - One result
Portal Events

Arts in Education Portal Date: 24th March 2018 The Arts in Education Portal is going on tour! In 2018, we invite regional…
---