Graffiti Theatre Company, Cork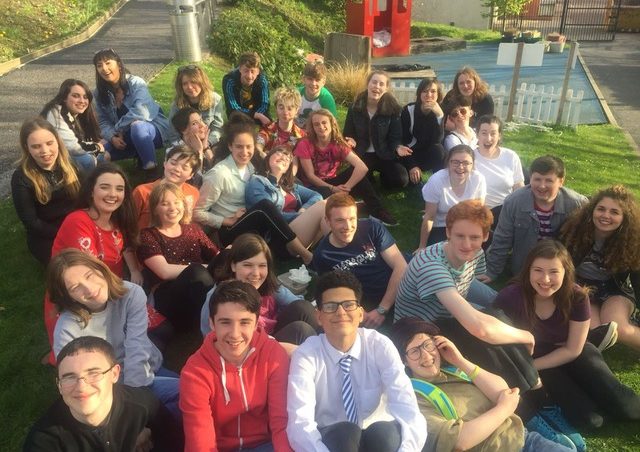 Graffiti Theatre Company is a professional theatre company that creates Theatre for Young Audiences - aged 0 to 18. We are also home to Activate Youth Theatre (15 to 18) Activate Pre-Senior (13 to 15) and Activate Junior (10 to 13) which provide weekly drama workshops that lead to productions. We value participation and champion young voices. Our aim is to provide access to theatre and creativity to all children and young people regardless of social, economical, educational or physical barriers.
Our Creative Learning programmes are delivered in creches, primary and post primary schools. They include: BEAG an early years project which delivers creative encounters in creches, Fighting Words at Graffiti which is a partnership with Fighting Words, delivering free creative writing workshops to primary and post primary students and our Young Playwrights Programme in partnership with the Everyman Theatre and Cork Midsummer Festival.
We provide a range of outreach workshops: Wellbeing, Anti Bulling, Moving On and Raising My Voice. Our You Get What You Give workshop series in partnership with CIT focus's on setting goals in education for transition year students. We believe that arts provision should be FOR children and Young People as well as BY children and Young People.
Contact Details
---
Contact Name
Niall Cleary, Artistic Director
---
Address
Graffiti Theatre Company, Assumption Road, Blackpool, Cork
---
Telephone No.
021 4397111
---
Email
---
Website
---
News posts - 2 results
Events

Graffiti Theatre Company Online workshop Graffiti Theatre Company are delighted to present The Voyage, a new interactive theatre…

Events

The Everyman & Graffiti Theatre Company Dates: 1 – 31 May On Demand On demand audio stream theatre for young audiences…
---