Limerick City Music Generation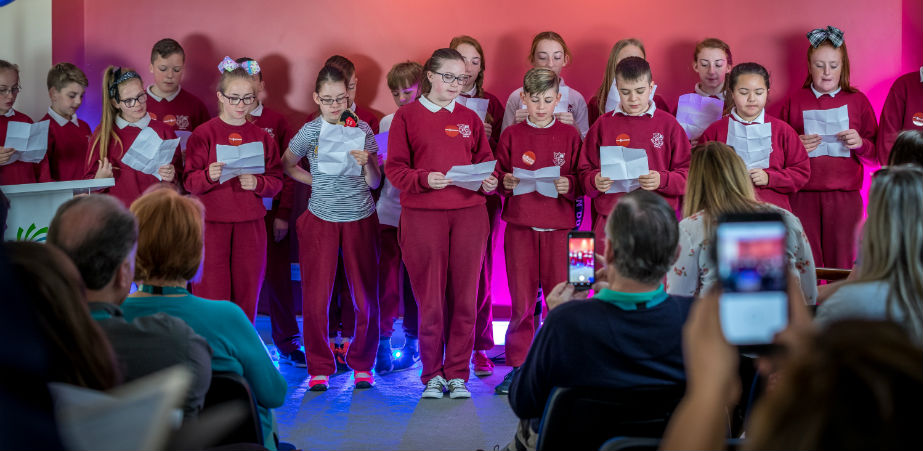 Music Generation Limerick City (MGLC) has been transforming the lives of children and young people in the city since 2013, with an innovative, inclusive music programme delivered by professional musicians. The programme works in a wide variety of contexts, with children and young people of all ages and levels of experience.
Common across all activities is a focus on creativity and self-expression and a commitment to practical, hands-on music-making in every session. There is also a strong community component to the programme which aims to bring people together from different musical, cultural and social backgrounds to create and enjoy music.
Within national schools, MGLC facilitates the creation, arrangement, performance and recording of original music with over 2,000 young people each year. The National School programme involves weekly visits from a professional musician, during which they facilitate the exploration of sound, structure and themes. Each participating class then creates their own original group composed piece of music.
At second level a team of instrumentalists, rappers and producers works with groups for an intensive block of time. They introduce musical concepts and facilitate the creation, arrangement, performance and recording of an original piece of music. The resulting work is uploaded to the Limerick Voices Soundcloud channel where it becomes part of an online legacy of original music coming out of Limerick.
MGLC is part of Music Generation, Ireland's National Music Education Programme initiated by Music Network and co-funded by U2, The Ireland Funds and The Department of Education and Skills and locally by Limerick City Music Education Partnership, led by Limerick and Clare Education and Training Board in partnership with Limerick City and Council, Limerick School of Music, Limerick Youth Service, University of Limerick, the JP McManus Charitable Foundation and schools throughout the city.
---