National Museum of Ireland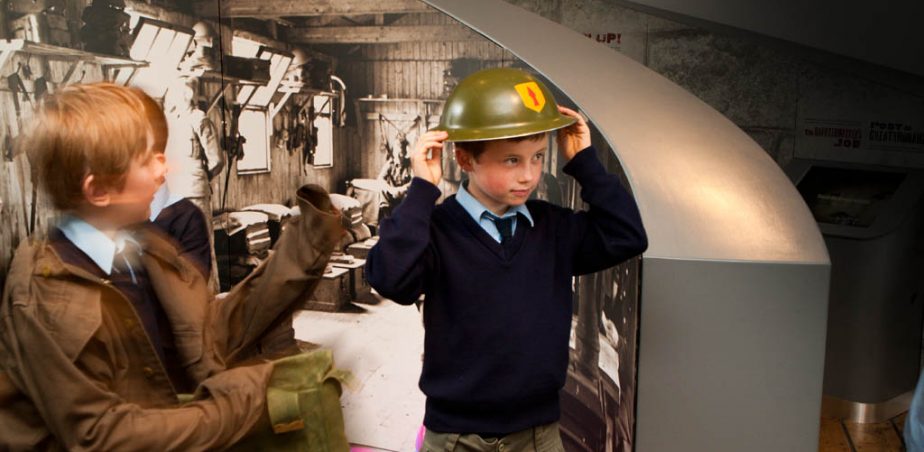 Founded in 1877, the National Museum of Ireland (NMI) holds in its care 12,000 years of Ireland's portable heritage and its natural history and is responsible for the preservation and conservation of the portable heritage of the nation, and to provide public access to the national collections, educate and raise awareness of our culture and history, and undertake academic research.
The National Museum is Ireland's largest cultural institution, holding an estimated 4 million artefacts and specimens held in four museums across the country – three in Dublin and one in Co. Mayo:
·        Museum of Archaeology, Kildare Street, Dublin 2. Booking Office open 9am to 5pm Tues to Fri +353 (01) 6486396
·        Museum of Country Life, Turlough, Co. Mayo. Booking Office Open: 10am to 1pm. Tues to Fri + 353 94 9031751
·        Museum of Decorative Arts & History, Collins Barracks, Benburb Street, Dublin 7. Booking Office Open: 9am to 5pm. Tues to Fri + 353 (01) 6486453
·        Museum of Natural History, Merrion Street, Dublin 2. Booking Office Open: 9am to 5pm. Tues to Fri +353 (01) 6486396
·        The Collections Resource Centre, Swords, Co. Dublin.
For the last five years the Museum, at its four sites, has attracted more than 1m visitors annually. In 2017 over 166,000 people availed of and participated in our learning and education resources and programmes. The Museum has won awards for best museum, exhibition, collections care, conservation and best education programmes. For more about the history, architecture and collections of the National Museum of Ireland you can go to www.museum.ie
What is the role of the National Museum of Ireland's Education Department?
The National Museum of Ireland is a centre for learning and creativity offering services and programmes for a wide range of audiences including adults, families, children and young people. The Museum's learning programmes encourages experimentation and interrogation, stimulates creativity, offers opportunities for individual and group learning and provides multiple entry points into exploring the wealth and wonderment of the Museum's exhibitions and collections.
The Education Department is part of the Collections and Learning Division. As a key audience advocate and bridge between the Museum and its publics, the Education Department designs and develops programmes for a diverse audience base that takes acknowledges learning as a lifelong experience.
The Education Department aims to facilitate meaningful connections between exhibitions and the visitor. The expertise of the Education Dept. is to interpret and communicate complex concepts and ideas enabling a range of audiences to engage with what they learn at the museum.
Programmes are devised and delivered to be audience-centred. Education staff aim to meet the intellectual, conceptual, cultural, physical, sensory and emotional needs of the public with programmes that offer creative and challenging learning experiences for as diverse a public as possible.  Public programmes are designed for the formal and informal education sectors and include tours, talks, workshops, handling sessions, conferences, long-term projects and competitions.  Self-directed learning resources include guides and activity books for use in the Museum or online for use in the classroom or at home. The Education Department also works in collaboration with a range of partners such as government departments, arts and cultural organisations and individual cultural providers.
News posts - 5 results
---