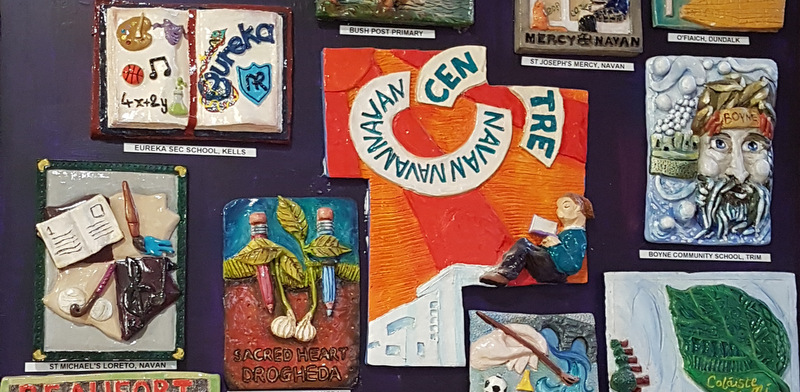 Navan Education Centre is located in the heart of Meath, a region with a rich history of the arts and culture evidenced in numerous ancient artworks and monuments scratched out in our local landscape. We support the arts in education through a range of programmes, initiatives and partnerships. We engage with local partners and experts in our regions and in our Gaeltacht areas in order to develop and design local projects, to facilitate training workshops and to support primary and post primary school communities through a diverse range of activities including music, drama, visual arts, art & technology, dance, cinematography, craft and design, choral training and fine arts.
We are involved in numerous education projects focussed on the arts and are delighted to engage on these with local artists, musicians, dancers and craft workers. We have been involved in exciting joint projects with the Solstice Theatre for movie making, the Heritage Council for design projects and the Arts Council for teacher and artist partnerships. We deliver a wide range of programmes, initiatives and projects that focus on the needs of schools and the broad learning framework developed in schools across the Arts. We have also developed a number of programmes aimed at personal development, like Cór na Bóinne, a local choir for teachers and school community members to connect wellbeing and the arts. We place high value also, on the deep heritage and history of art in this region, from prehistory to date and we try to ensure that we continue to honour this heritage in some of our local projects for schools.
Contact Details
---
Contact Name
Éadaoin McGovern
Director
---
Address
Navan Education Centre,
Athlumney,
Navan,
Co. Meath
---
Telephone No.
00353 (0)46- 9067040
---
Email
info@ecnavan.ie
---
Website:
---
---