Offaly/Westmeath Music Generation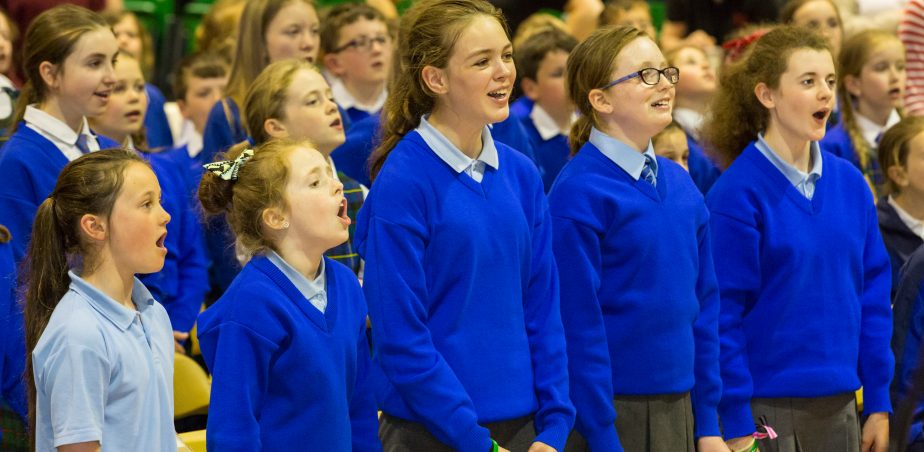 Music Generation Offaly/Westmeath (MGOW) is a county council led regional music service which aims to make creating music part of young people's lives; to give them life enhancing skills through learning to sing and play instruments; and to generate opportunities for children and young people to experience making music with others whilst contributing to the development of their personal and social identity. MGOW is achieving this by delivering a range of musician led performance music education programmes in partnership with local schools and organisations.
MGOW currently partners with more than 50 education settings, including primary and secondary schools, Youthreach centres and SEN settings.
Some 2,000 primary school children across both counties participate in the Kodaly and Kodaly+ Programmes, which are implemented across the whole school so that the young participants have an opportunity to develop their musical skill and ability over successive years.
For more experienced participants, the programme transitions into instrumental work, including recorder, guitar, keyboard and choral development activities.
Primary schools participating in the singing programme are also invited to take part in the annual 'Big Sing' – a day-long workshop and performance experience where young people have the opportunity to work alongside professional musicians, conductors, vocal coaches and a live band.
Together with the Irish Youth Choir and the Sing Ireland, Music Generation Offaly/Westmeath works with secondary schools to develop choral partnerships.
Whole-class and small-group instrumental tuition is also available in a range of school settings, subject to resources.
Music Generation Offaly/Westmeath is part of Music Generation, Ireland's national music education programme initiated by Music Network and co-funded by U2, The Ireland Funds and the Department of Education and Skills and locally by Offaly/Westmeath Music Education Partnership, led by Offaly County Council in partnership with Westmeath County Council and Athlone Education Centre.
Contact Details
---
Contact Name
Margaret Broome
Development Officer
---
Address
Music Generation Offaly/Westmeath,
Offaly County Council,
Charleville Road,
Tullamore,
Co. Offaly
---
Telephone No.
+353 (0)57 9357400
---
Email
---
Website
www.musicgenerationoffalywestmeath.ie
---
---