Riverbank Arts Centre, Kildare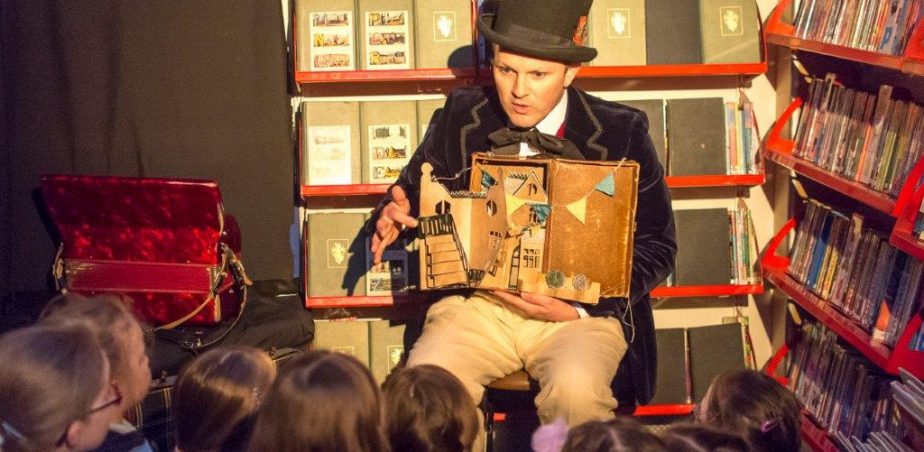 Riverbank Arts Centre works in partnership with international, national and local artists to deliver an accessible and consistently high quality arts programme in an intimate environment. We provide a multi-disciplinary programme which includes theatre, cinema, comedy, music, dance, workshops and visual arts. With a dedicated children's gallery and programming of high quality theatre and workshops for younger audiences, Riverbank is also committed to promoting early engagement with, and access to the arts.
Riverbank Arts Centre is active in contributing to the development of quality arts programmes for children, including children with a wide range of needs. Programmes and performances are being offered to engage children with Autism and PMLD (profound & multi learning difficulties) with the needs of the child placed at the centre of the programme and the emphasis placed on high quality arts. Collaborations with Theatre Lovett, Fidget Feet and Anna Newell lead to a strong programme of quality theatre for younger audiences. Outside of the theatre programme Riverbank also offers a strong visual arts programme and is developing an interactive programme across literature, digital arts, science and performance for 2-16 years. We partner with the IFI for educational screenings. In addition, we have a strong literary programme for young people. We are the Kildare partner for Fighting Words and programme creative writing workshops for primary and secondary schools. We also programme one-off events and workshops, including recent schools' events with writers Sarah Webb and Padraig Kenny.
In recent years we have co-produced, commissioned and supported numerous productions and projects for early years and young audiences and we are contributing to artform development through both presenting new work and through actively supporting and engaging in collaborations, co-productions and residencies.
Riverbank Arts Centre strategic focus and commitment to developing a core programme for young and early years audiences has been crucial to our ability to engage with the wider community and to create a platform for inclusion of children and young people in the cultural life of their community both through spectatorship and through participation.
As a venue we are constantly evolving the ways in which we connect with schools and enhance and engage with arts education in the classroom. In 2019, Riverbank Arts Centre joined the Creative Schools programme. A core staff member of our team has been appointed as a Creative Associate and will be working directly with selected schools towards developing an integrated arts in education strategy.
Contact Details
---
Contact Details
Contact Name
Linda Geraghty, Director
Alex Rosiak, Programme Manager/Creative Associate
---
Address
Riverbank Arts Centre
Main Street,
Newbridge,
Co.Kildare
W12 D962
---
Telephone No.
00353 (0)45 448327
---
Email
linda@riverbank.ie
alex@riverbank.ie
---
Website
---
News posts - 2 results
Events

Riverbank Arts Centre Riverbank Arts Centre are delighted to offer events for Primary and Secondary Schools over the coming…

Events

Mermaid Arts Centre, The Civic & Riverbank Arts Centre August 2020 Due to tour to hydropools this July and September, this…
---