Sligo County Council Arts Service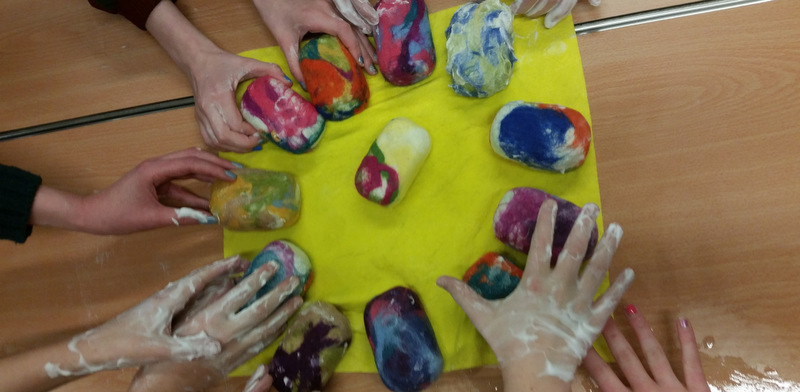 Sligo County Arts Service works in partnership with key stakeholders to deliver a high quality arts service for the people of Sligo and to promote greater public involvement in the arts in a wide range of settings. The Arts Service also works with the arts community to promote culture and creativity as an expression of contemporary Sligo at national and international level.
Sligo Arts Service provides opportunities for children and young people to participate in arts and creativity to enable self-expression, enhance learning and further the exploration of personal and social identity as they grow and develop. Programmes which are specifically delivered in schools are as follows:
Primary Colours is an exciting children's arts education programme developed around the visual arts curriculum delivered by a panel of practising artists. The programme works with Sligo Primary Schools. 3rd -6th class students and their teachers are invited to take part in a specially curated gallery exhibition tour/workshop followed by school based workshops. Primary Colours enriches the primary school visual arts curriculum through workshops, exhibitions and teachers packs. These packs and further information can be down loaded from www.primarycolourssligo.ie.
Music Generation Sligo delivers a range of long-term music education projects for children and young people as part of a national Music Generation programme initiated by Music Network, co-funded by U2, The Ireland Funds, The Department of Education & Skills and Sligo Music Education Partnership. MGS is managed and funded locally by Mayo Sligo Leitrim ETB, Sligo County Council, Sligo Education Centre, Sligo County Childcare Committee, Cranmore Regeneration and the local music sector. Since 2011, MGS has developed programmes to address access to instrumental and vocal tuition and performance by children and young people in their own communities.​ The programme reaches approximately 4000 children annually. Discovering Music is delivered to almost 3000 children and young people including childcare, pre-school, primary school and post primary school. The programme is developed and delivered by progessional musicians to support and enhance the music curriculum, working in partnership with teachers.
Sligo Arts Service is a member of the Creative Ireland Culture Team in Sligo County Council and committed to engaging with and supporting the work of Creative Associates and schools participating in the Creative Schools Initiative. Sligo Arts Service works closely with Sligo Education Centre in planning for and delivering the above programmes as well as TAP – the Department of Education's Teacher Artist Partnership CPD Programme.
Contact Details
---
Contact Name
Rhona McGrath, Assistant Arts Officer
---
Address
Sligo County Council Arts Service,
Quay Street,
Sligo F91 PP44
---
Telephone No.
+353 (0)71 911 4466
---
Email
arts@sligococo.ie
---
Website
---
---