South Dublin Music Generation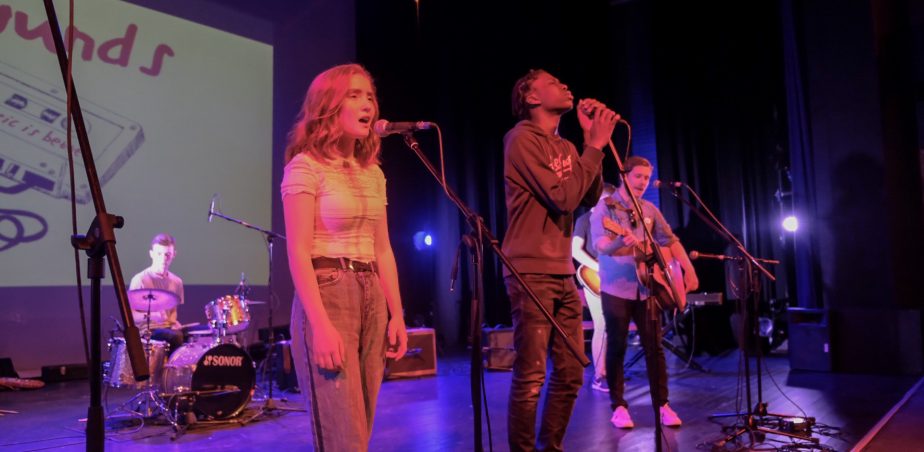 Music Generation South Dublin is a music education service for children and young people that provides a range of opportunities throughout the county for 0 - 18 year olds to learn music.
The 'Ready Steady Sing' and 'Ready Steady Play' programmes create access for children in primary school settings to vocal and instrumental tuition in whole-class groups and ensembles.
Music Generation South Dublin also facilitates an Early Years Orff and Kodály-based programme for children in Junior Infants - 2nd Class in primary school settings, as well as General Musicianship for schools who are at the infant stages of engaging with the programme.
In partnership with Alternative Entertainments, Music Generation South Dublin works with secondary school students across the county as part of 'SubSounds Schools' – a performance music programme focusing on song-writing, recording and performing which aims to empower and link young people in the community using a creative platform for self-expression.
In addition to SubSounds Schools in post-primary settings, Music Generation South Dublin offers small group vocal and instrumental tuition for young people aged 12 - 18 inside their school day on voice, guitar and piano. This is a popular option for 1st and 2nd year students, giving them an opportunity to develop their musicianship and vocal/instrumental skills after leaving primary school.
Music Generation South Dublin is part of Music Generation, Ireland's national music education programme initiated by Music Network and co-funded by U2, The Ireland Funds and the Department of Education and Skills and locally by South Dublin Music Education Partnership, led by South Dublin County Council in partnership with Dublin and Dún Laoghaire Education and Training Board, South Dublin County Libraries and Dublin West Education Centre.
News posts - One result
Opportunities

Music Generation Deadline: 5pm Tuesday 5 October 2021 Music Generation is seeking to recruit a Quality Support &…
---