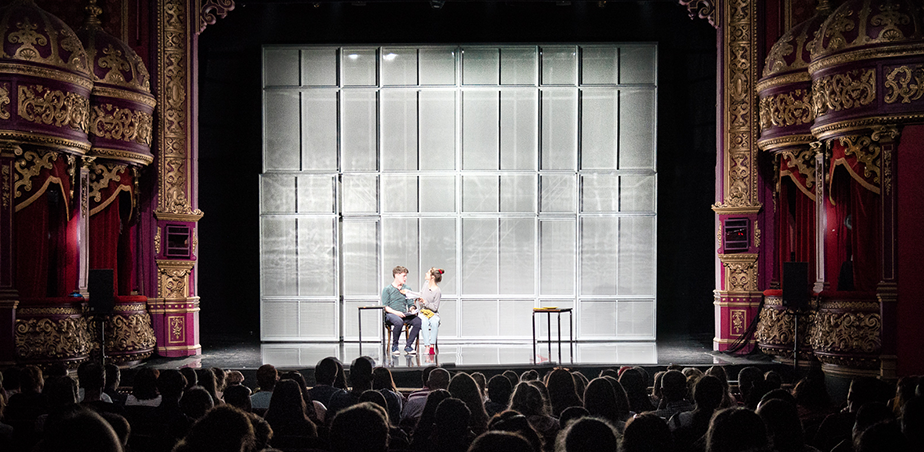 The Everyman - The Beating Heart of Theatre in Cork 
We deliver an ambitious annual programme of work in a beautiful venue that serves the audience of today and builds the audience of the future. The Everyman is a centre of excellence for theatre that engages with and reflects the artistic and civic life of Cork and beyond.
Currently our marketing manager is a Creative Associate as part of the Arts Council's Creative Schools Programme. Arts in Education is something we believe in and this is reflected in our activities at The Everyman.
As part of our annual programme, we produce and present engaging multi-disciplinary professional performances aimed at schools and family audiences.
The Everyman also offers talks, workshops and tours for our young audience both within and without of education settings.
We create opportunities for engagement and participation at our venue and on tour.
We are committed to creating access opportunities for people with diverse voices, abilities and experiences.
We offer work experience and internship programmes for 2nd and 3rd level students.
We produce, collaborate and support the development of high-quality theatre experiences for young audiences together with established companies and emerging artists.
The Everyman creates and commissions new content and resources for teachers and students based on the programme e.g. Asking For It; Revolting Rhymes; Behind the Scenes Tour.
In 2019, 10,000 students from schools and colleges attended a show at The Everyman.
There were 22 Post-Show Talks and 35 Behind the Scenes Tours.
Contact Details
---
Contact Name
Maev O'Shea
Marketing Manager
---
Address
15 MacCurtain Street,
Cork
---
Telephone No.
021 4557824
---
Email
---
Website
---
News posts - One result
Events

The Everyman & Graffiti Theatre Company Dates: 1 – 31 May On Demand On demand audio stream theatre for young audiences…
---