Creative Youth Plan 2023 – 2027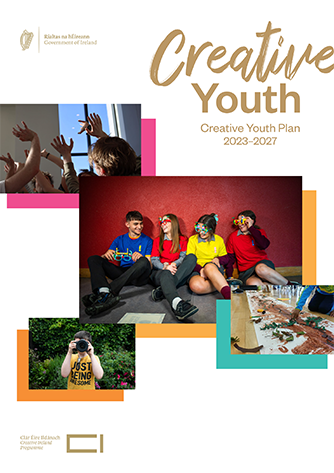 Download: "Creative Youth Plan 2023 – 2027"
Building on the success of the first Creative Youth Plan 2017-2022, this new Plan aims to provide everyone from birth to 24 years with more opportunities for creative engagement in every aspect of their lives. Across seven strategic objectives, the Creative Youth Plan will ensure children and young people retain a key voice in decision-making on its implementation and will prioritise those that are seldom heard and most at risk of disadvantage. Parents & caregivers, educators, artists, and creative practitioners will be supported to recognise the centrality and value of creativity to their lives.
---