School Opportunity: Uillinn invites Schools to engage with 'Mapping the Divide'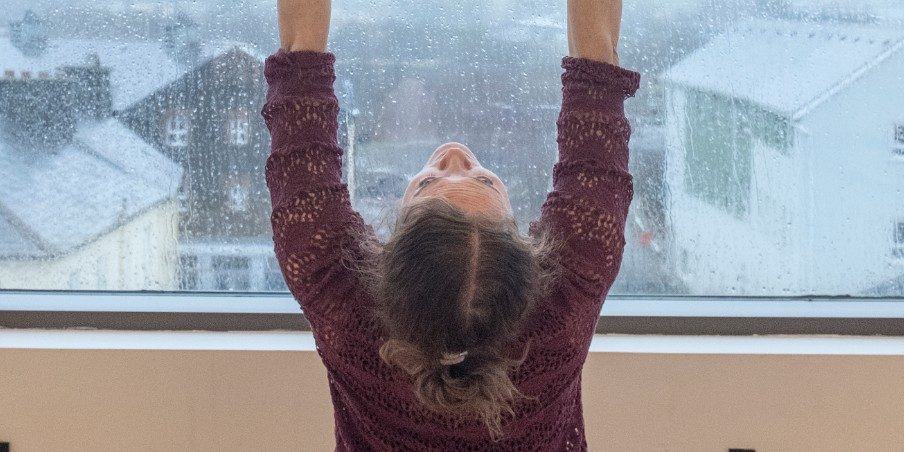 Uillinn West Cork Arts Centre
Deadline for bookings: Friday 29th March 2019
Uillinn: West Cork Arts Centre is delighted to offer West Cork Primary Schools an opportunity to engage with our Dance Artist in Residence, Mairéad Vaughan in a short summer project – Mapping the Divide.
Mapping the Divide is a creative exploration into the effects of technology on our body, mind and environment.
Uillinn invites three primary school groups to take part in a short series of workshops at school and at Uillinn. Two will take place in the school and one at Uillinn and will creatively investigate the impact that technology, and in particular the use of mobile phones, can have on us.
Students will be invited to journey into the body and out to the landscape, to bring awareness of the direct sensory and kinaesthetic relationship we have with our environment. Using gathered materials chosen from the landscape, they will explore textures, patterns, smells, sights and sounds. Then movements will be choreographed from this investigation to create a site-specific, pop-up performance.
About Mairéad Vaughan
As an artist, I am passionate about the transformational power of dance and creativity. My teaching practice highlights the need to reconnect with body-mind, specifically through cultivating sensory awareness (sight, sound, touch, smell, taste). I teach a practice called 'Attuning' which develops all of these aspects. This practice is the result of my PhD research and highlights the need for inclusive arts education.
Project Details:
Ages:  The workshops are suitable for 5th and 6th class groups, aged 10 to 13 years. Limited to 22 children.
Venue: Your school for two workshops and Performance Space at Uillinn: West Cork Arts Centre,  Skibbereen for one workshop.
Dates / Times:  Workshops will take place on Wednesday afternoons during May / June, duration 60 to 90 minutes. Dates and times to be arranged to suit the schools involved.
Clothing: Children should wear loose clothing like tracksuit bottoms, rather than school uniform when taking part in the workshops.
Booking Details:
Fee for series of three workshops is €2 per person
Closing date for bookings is Friday 29 March 2019
To find out more or to book your class please contact Uillinn: West Cork Arts Centre on 028 22090 or email info@westcorkartscentre.com
Foilsithe
20/2/2019
Foirmeacha Ealaíne
Leibhéal
Réigiún
---