Architects in Schools Exhibition: Student Response Workshops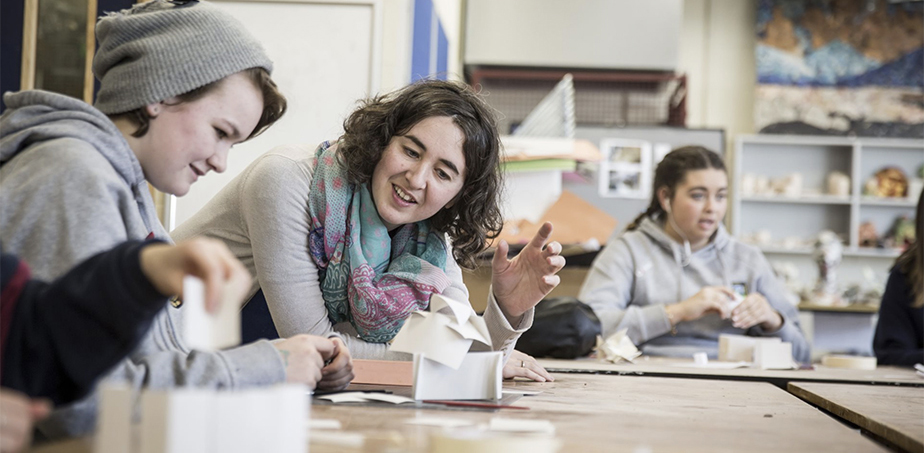 National Museum of Ireland – Country Life
Dates: 1 May to 30 June 2022
The Irish Architecture Foundation and the National Museum of Ireland invite you to Architects in Schools Exhibition. This is a national exhibition created by Transition Year students, teachers and architects responding to themes of Community, Sustainability and Home.
This exhibition features 2D drawings and 3D models and were made in workshops by young people, in collaboration with architects and teachers. The exhibits are displayed in different locations throughout the Museum. An exhibition map is available to guide you on this exhibition trail. There are a number of objects in the Irish Folklife collection that link to the exhibition themes so keep an eye out for them!
The National Museum of Ireland is facilitating Student Response Workshops in response to the Architects in Schools Exhibition. These school visits are an opportunity for students participating in Architects in Schools to meet each other and share their views and ideas. As part of their visit, they will participate in a workshop facilitated by an architect.
Dates: 1 May to 30 June 2022
For more information on the Architects in Schools Exhibition or to book your school slot on a Student Response Workshop, please see www.museum.ie/en-IE/Museums/Country-Life/Exhibitions/Architects-in-schools
Foilsithe
27/4/2022
Foirmeacha Ealaíne
Leibhéal
Réigiún
---