Keystone by Art School; An Exhibition of Moving Image at The Courthouse Gallery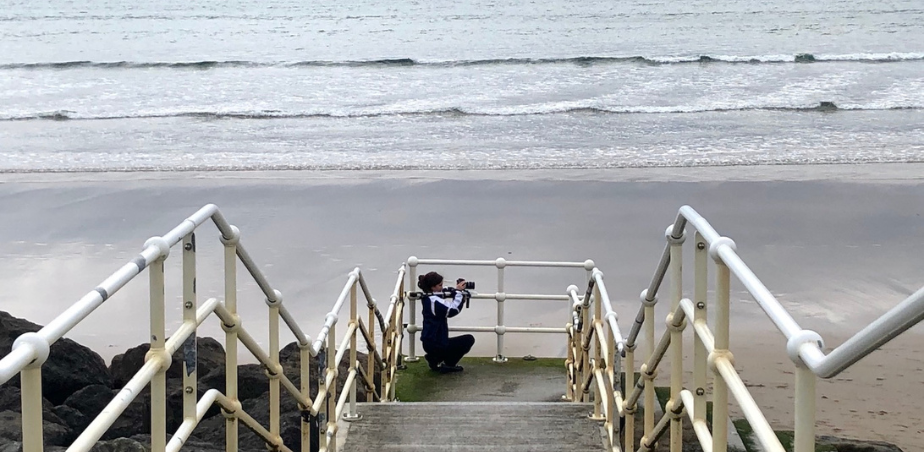 The Courthouse Gallery and Studios, Ennistymon
Date : 8th – 29th September
The Courthouse Gallery and Studios launched Keystone; new moving image work by Art School on 8th September. Commissioned by Clare Arts Office to celebrate twenty years of arts in education programming, Keystone was developed with selected artists Mitch Conlon and James Moran in collaboration with fifth year students from two schools in Co. Clare.
Taking the theme of the collective as its central point of departure, Keystone took shape as a series of workshops guided by artist Mitch Conlon and theatre maker and comedian James Moran working with the 5th year art students and teachers of Coláiste Muire, Ennis, and Scoil Mhuire, Ennistymon, during the school year 2022–23. The project was curated by Jennie Guy, founder and director of Art School, alongside invited co-curator Fiona Gannon, and investigated ideas around the collective by exploring the places where teenagers go to hang out.
Through presentations, games, recording sessions and collaborative decision-making, the production of Keystone explored the atmospheres of specific hang-out spots visited by the students from both schools. Drawing on additional support from filmmaker and artist Emily McFarland and electronic music composer Liam McCartan (Son Zept), the students worked with sound and video to communicate the dynamics of these often peripheral places.
There was a private screening for students and other project partners in the Courthouse Gallery on the 8th September 2023 at 6PM and the work will be subsequently exhibited in the gallery space upstairs from the 8th through the 29th of September. The gallery opening hours are 12pm through 5pm.
To celebrate the launch of the project, a limited edition poster is being produced with award-winning design studio Distinctive Repetition to mark this screening event and will be gifted to each student collaborator involved in the project.
Keystone is supported by Clare Arts Office and the Arts Council.
The project was a recipient of the 2023 Arts in Education Documentation Award
Foilsithe
14/9/2023
Foirmeacha Ealaíne
Leibhéal
Réigiún
Tags
---