Landmark research document reveals a pioneering new model for performance music education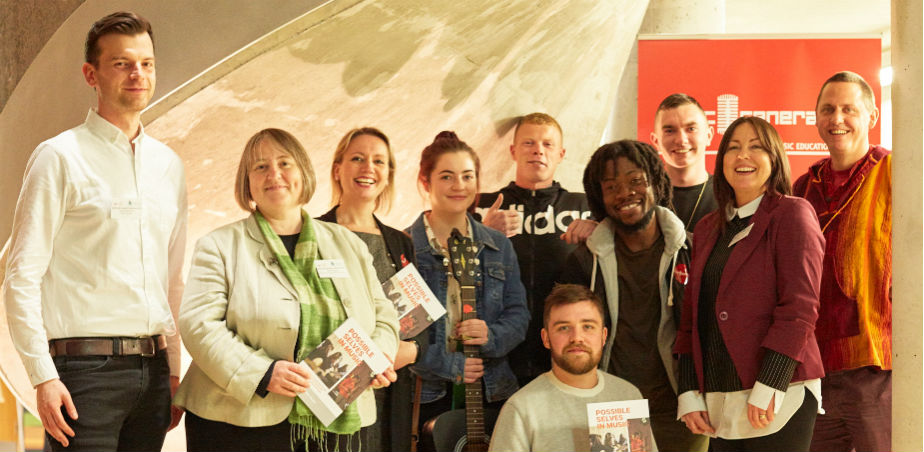 Music Generation
A ground-breaking research document, which was launched on Friday 4 November at the 6th Annual Conference of the Society for Music Education in Ireland, has revealed a new model for the provision of music education that can achieve powerful and positive outcomes for children and young people. 'Possible Selves in Music' challenges traditional thinking about music education, uncovers an entirely new approach and opens up a wealth of knowledge to all who are interested in bringing music into children's and young people's lives.
As Ireland's national music education programme, Music Generation seeks to transform the lives of children and young people through access to high-quality vocal and instrumental tuition (also known as performance music education). Working through local Music Education Partnerships, the programme provides children and young people with a multitude of different ways to engage with music.
National Director of Music Generation, Rosaleen Molloy said that: "'Possible Selves in Music' reveals rich and valuable information about how children and young people flourish when they connect with music. We now know that children and young people engage with music learning to enrich their lives in a range of different ways. 'Possible Selves' is a useful concept to capture the various ways that they imagine music will be part of their lives in the future."
'Possible Selves in Music' is the outcome of a two-year research partnership between Music Generation and St Patrick's College Drumcondra (now DCU). The research, which will be of significant interest to musicians, educators, policy-makers, youth workers, and national and local government agencies at home and overseas, was commissioned by the Board of Music Generation in 2013 and carried out by Postdoctoral Research Fellow Dr Thomas Johnston, who worked with Principal Investigator to the project Dr Patricia Flynn (DCU/St Patrick's College).
The Research Board comprised Dr Patricia Flynn (DCU/St Patrick's College); Rosaleen Molloy (National Director, Music Generation); Prof Stephanie Pitts (University of Sheffield); and Prof Emer Smyth (ESRI).
For further information about the research and to download the document visit www.musicgeneration.ie.
Published
7/11/2016
Artforms
Region
---