Blog 3: Kieran Gallagher, Post-Primary Art Teacher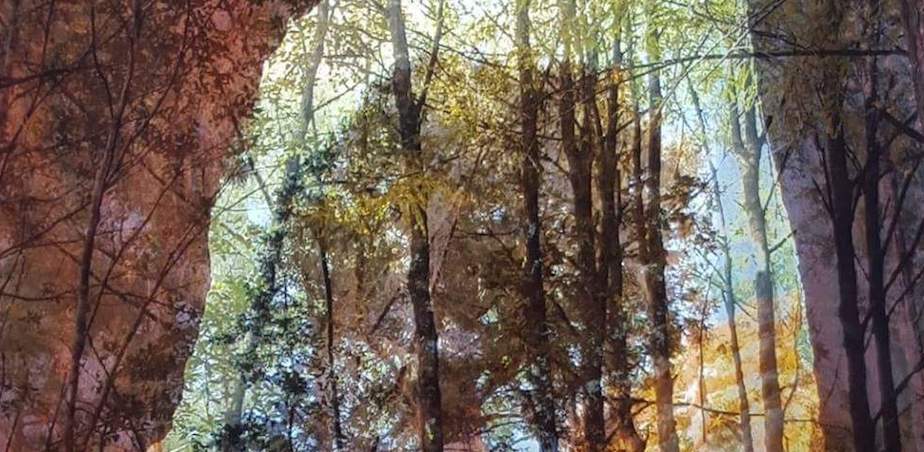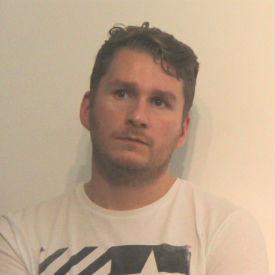 Kieran Gallagher is an art teacher in St Oliver's Community College, Drogheda. He works as head of a large art department. Since moving to St Oliver's over three years ago he has established connections with the local art gallery, the Highlanes Gallery and has worked on a number of art projects with his students and the Director, Aoife Ruane. Kieran is also a practicing artist and is part of Ormond Studios in Dublin.
How I balance work as an Artist-Teacher:
To be an art teacher in any given day or class period can be exhausting. Having over 20 students per class period, all of whom you know well; you know what step of their painting, print or sculpture that they are working on, and you have to think ahead of the possible next step, problems or solutions that might arise. We do this instinctively, without batting an eyelid. By the end of the day you can be drained, going home, cooking dinner, going for a run, how would I have time for making my own artwork?
I have to be honest, most days I don't. But I make time weekly or monthly. I managed to find time to look at Facebook, watch Netflix, so why not for making art? In 2012 I decided to enroll in the Masters of Art in art and design education. I had been teaching for 5 years and only exhibited once since college. This masters was a distant learning course, which was stretched out over two years. The reason that I mention this course is because it is what reconnected me with my own art practice, and gave me the confidence that I needed to get back to making art work again, that I was happy with.
Luckily enough I have a studio space in the city centre, in Ormond studios. (Add us on FB or look at our blog ormondstudios.wordpress.com) Having that dedicated space makes all the difference. Being able to leave your work out and come back to it, that's how I am able to work. I used to work in a spare room, but I found I could never leave work out or finish anything.  Now I find it easier to have a deadline to work towards. In Ormond studios we have member's shows twice a year, this keeps me motivated.
Having a studio in the city center also allows me to frequently visit galleries and artists talks. These visits along with my art practice inform my teaching on a regular basis; if I am researching artists, visiting exhibition openings or exploring a new theme, I bring it into my classroom. It's really important to keep up to date with the art world and bringing it into my student's keeps them informed, but it also keeps my classroom fresh and my teaching schemes constantly change.
My art practice has shifted from printmaking to drawing, painting, mixed media and more recently installation in the form of weaving. The shift in my art practice happened naturally, I hadn't the facilities to print outside of Art College. My current installation is a mammoth project; I had hundreds of old photographs, which I took for a project called "When we were giants". Lots of the photographs were blurred or not worth using, so they stayed in a box for three years. I recently revisited them and decided that I wanted to give them a purpose, or use. They forest where I took the photographs was a place where I used to play and build forts as a child. Having experience with layers and weaving previously, I began to weave the photographs together based on colour flows rather than the actual image. My aim is to create a large-scale fort or tent.
My only advice for those who are looking to get back into their art practice, just start something, set aside time. I didn't think I would have time for a masters, but I made the time, I didn't think I would have time to continue making art after my masters, three years later I am still working.  We never have time, but you are reading this so, put your phone down, get off Facebook, stop reading this and go create
Published
15/5/2017
Artforms
School Level
Region
---