Blog 1 – Deirdre Sullivan is a writer and SEN teacher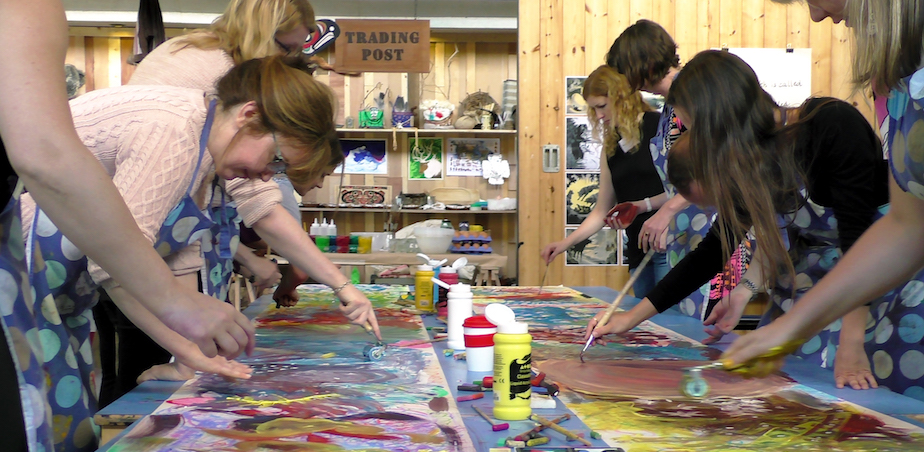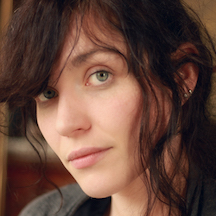 Deirdre Sullivan is a writer and SEN teacher from Galway. Her latest book, Tangleweed and Brine will be published this September.
Guest Blog CPD Course at The Ark
I signed up for a five-day CPD course in The Ark with one summer course already under my belt. I had brought my class to The Ark on a number of visits and they have always been very supportive and accommodating. I'm a special education teacher, and my students really enjoy the sensory elements of the visual arts, so I also wanted to build my skills and learn a few new tricks.
The course facilitator was Jole Bortoli, whose warmth and insight made the workshop space very welcoming. I am very aware of my limitations when it comes to the visual arts, I'm not a "good drawer", but the emphasis was very much on the engagement and practice rather than the end result, though many of my classmates blew me away with their talent and creativity. There are some very lucky classrooms and libraries in Dublin!
We started with drawing, and spent time making a collaborative project with lines and curves, on big rolls of paper. This was displayed on the ceiling during the course, so we could take it in. It was a simple and practical exercise, and the result was lovely. We then worked to Jole's instructions, but interpreted them in our own way, so the results were very different. I was already seeing the potential for linkage with SPHE and maths.
We then took the time and space to visit the exhibition of animal sculpture in The Ark, and used sketches we had taken to inform the final project of the day which was based on work that Jole has done with a range of children. She was incredibly passionate and enthusiastic about the young people she works with, and showed us examples of ways she adapts her activities for different age ranges and abilities. She also showed us some video footage of a project she had done with Saplings in Rathfarnham, where a team worked with children with autism.
Day two was paint and colour, and the bright shades were really welcome after (the mostly black and white) day one, and we made another collaborative project, this time a riot of shape and colour. We were introduced to a range of different materials. I was particularly taken with paint-sticks, which were like glue-sticks but with paints. We painted with our eyes closed to music and again with our eyes open. Particularly popular was making our own egg tempura paints, and exploring a range of textured paints that can be made at home or in the classroom, depending on your setting. This activity would link in well with the science curriculum, as well as being a lot of fun.
Day three was 3D! We focused on construction, and engaged in collage, work with different types of clay (on the theme of rural and urban space and the wildlife within) and most interestingly sculpture. We used soap and a knife to whittle seals (and one sparrow), and it was a really interesting activity. The knives were safe (blunt), and this activity could be done in a class. It made me think a lot about shape and space, and the clay-play seemed really easy in comparison. Again, Jole and the other facilitators were supportive and gave us inspiration and space to create, and the results were impressive.
On Day 4, we worked on Fabric and Fibre, and spent the day making hats and masks. The hats were made from cardboard, fabric, beads and natural objects such as driftwood and feathers, and Jole once again drew inspiration from the First Nations artists of northern Canada to prompt our creative activity. This drew in the "Looking and Responding" part of the visual arts curriculum really nicely. The masks were two-sided, one animal on the outside and another on the inside, and they were made with paper on cardboard. These two projects were time-consuming, and some people were so enthusiastic they worked through their coffee break to get them finished, which is a good sign.
Friday was our final day and we worked on map-making- with a range of different activities, relief-painting and ink-dripping. The results were interesting, and Jole gave us some pointers on the correct materials to use for the best results with a class.
We kept reflective journals throughout, and Jole took time to explain where each exercise was coming from, and how it could be developed. There was a lovely mix of learning and creating, and I came away full of excitement to share some of my new skills with my students over the coming year. Highly recommended.
Published
28/8/2017
Artforms
Region
---