The Plough and the Stars – Curriculum co-production by Barnstorm Theatre Company with Watergate Theatre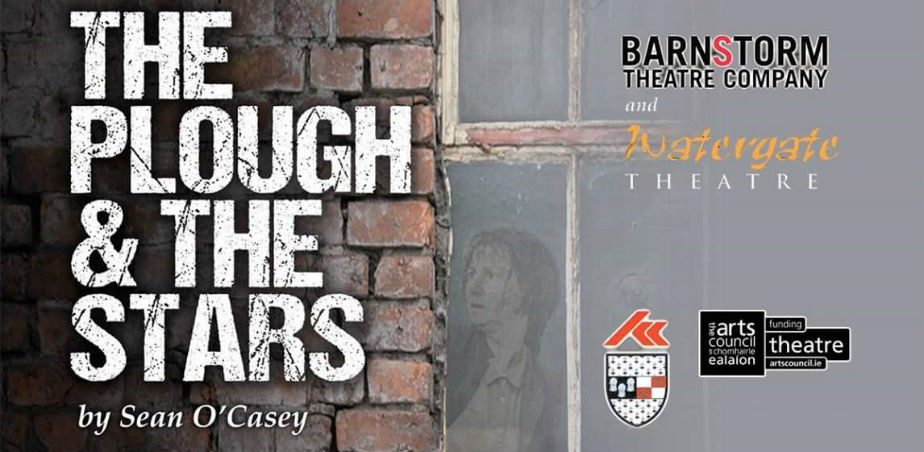 Barnstorm Theatre Company & Watergate Theatre
Wed 29 November to Sat 2 December
Post-primary schools in the south-east are in for a theatrical treat this November and December!
Due to the success of last year's first Curriculum Play Live co-production with the Watergate Theatre: Brian Friel's Translations, Barnstorm Theatre Company's second Curriculum Play is Seán O'Casey's 'The Plough and the Stars'.
These productions are in response to requests over the years from post-primary schools to produce a curriculum play and to give students the opportunity to see the play that they are studying as live theatre, and not solely as a text to be studied in the classroom.
The Plough and the Stars is one of the greatest in the Irish canon and one that Barnstorm and the Watergate are proud to present as the second Curriculum Play. (Barnstorm values input from teachers about our next curriculum play.)
Watergate Theatre:
Wed 29 November to Sat 2 December; performances nightly at 8pm.
School performances:
Thursday 29 November – 10.30am
Friday 1 December – 10.30am
Tickets :
€10 –  student groups of 10+
€18 / €15 concession
Watergate Box Office:  056 7761674
For more www.watergatetheatre.com
Published
16/10/2017
Artforms
School Level
Region
---