Creative Associate Opportunities with Creative Schools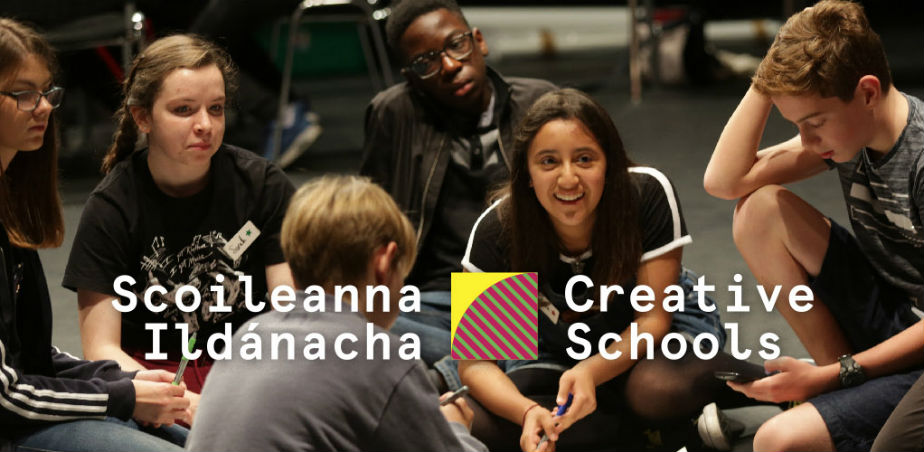 The Arts Council's Creative Schools Initiative
Deadline: 5pm 5th March, 2018
Scoileanna Ildánacha /Creative Schools is seeking a team of Creative Associates to support the delivery of the pilot initiative. This is an exciting opportunity for artists, creative practitioners, individuals working in organisations in the arts and cultural sector and for teachers currently working in schools who have a creative practice.
Creative Associates have a deep understanding of the arts and creativity and its potential to transform the lives of children and young people. They are dynamic agents for change uniquely placed to form sustainable partnerships between teachers, school staff, learners and other partners. They will work with a number of schools, inspire and energise them to create new connections and approaches that will develop and sustain arts and creative practices in their schools.
Scoileanna Ildánacha / Creative Schools is a flagship initiative of the Creative Ireland Programme to enable the creative potential of every child. Creative Schools is led by the Arts Council in partnership with the Department of Education and Skills and the Department of Culture, Heritage and the Gaeltacht.
For more information on the role of Creative Associate and how to apply please visit www.artscouncil.ie/creative-schools/creative- associates/. Deadline for applications is 5pm, 5th March 2018
Applications for schools will open on 20 February. More information is available on www.artscouncil.ie/creative-schools/schools/
Published
12/2/2018
School Level
Region
---