Opportunity for Schools – Creative Clusters Initiative Invite Applications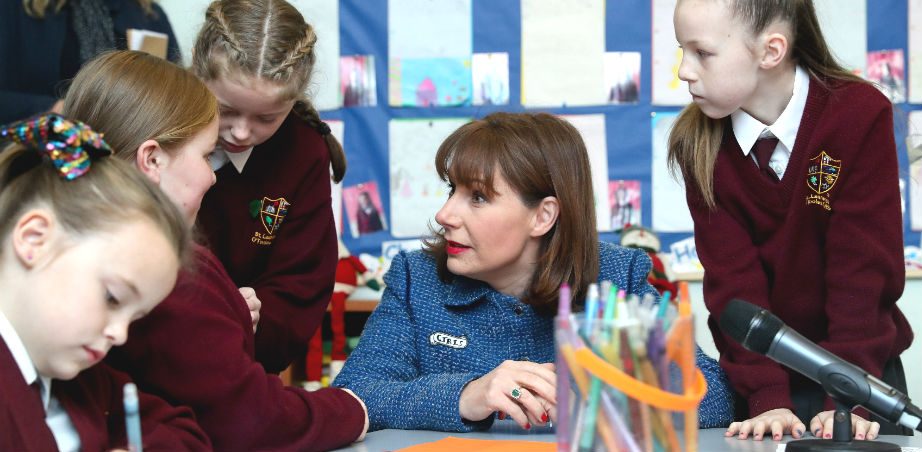 Department of Education and Skills & Creative Ireland Programme
Deadline 11th May 2018
Creative Clusters is a pilot initiative of the Department of Education and Skills, led by, and in partnership with, the 21 full-time Teacher Education Centres (ATECI) and funded through the Schools Excellence Fund – Creative Clusters Initiative.
Creative Clusters is an important initiative of Creative Youth – A Plan to Enable the Creative Potential of Every Child and Young Person (View the full Plan here), which was published in December 2017 as part of the Creative Ireland Programme. The Creative Youth Plan aims to give every child practical access to tuition, experience and participation in art, music, drama and coding by 2022.
A Creative Cluster will typically consist of between three and five schools collaborating on the design, implementation, evaluation and dissemination of an innovative arts and creative learning project which supports them to address a common issue or challenge.
Each Creative Cluster will receive funding of €2,500 for one year to implement their project in the 2018-2019 school year. It is anticipated that all schools in the cluster will have a say in how the budget is allocated and spent to support the implement of the project
Paid substitution will be provided for the Regional Cluster Training event and two/three local cluster meetings.
How To Apply
Schools can apply as part of a cluster which may be an existing network of schools or a potential cluster.   Each cluster must nominate a lead school and a Creative Cluster Coordinator. Substitution costs to the equivalent of 1 day per term for the duration of the pilot project will be provided for the Lead School Creative Cluster Coordinator
Schools can apply individually and if successful, they will be placed in a cluster with other applicant schools. The local Teacher Education Centre will have a key role in identifying and supporting a Creative Cluster for their local area.
The closing date for receipt of applications is 11th May 2018
To download the application from and guidelines go to www.education.ie/en/Schools-Colleges/Information/Curriculum-and-Syllabus/creative-clusters.html
Published
11/4/2018
Artforms
School Level
Region
---