Blog 1 – Muireann Ahern & Louis Lovett, Joint Artistic Director of Theatre Lovett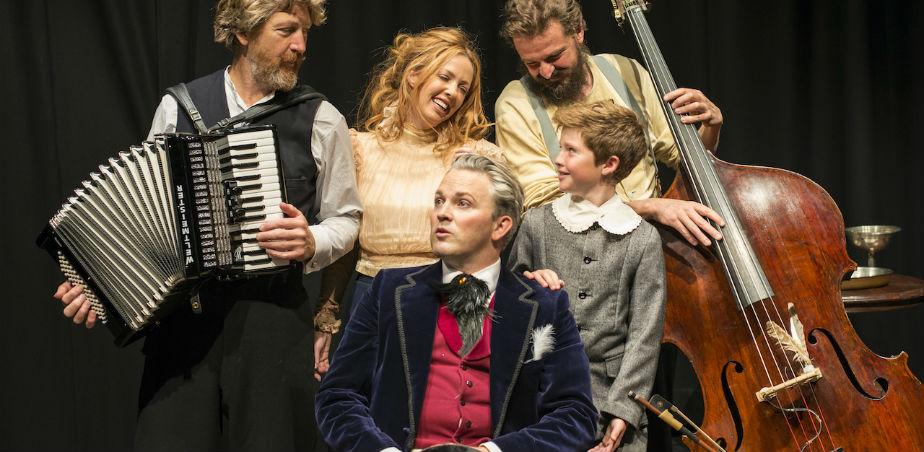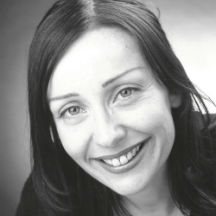 Muireann Ahern is Joint Artistic Director of Theatre Lovett. For Theatre Lovett she has directed and designed multiple shows. Muireann has over twenty years' experience working in theatre for young audiences. Previously, she was Theatre Programmer and Producer at The Ark. She programmed the Family Season of the Dublin Theatre Festival and The Dublin Dance Festival. Muireann has worked with The Abbey Theatre's Outreach Department, TEAM, part time lecturer at St Patrick's teacher training college, and is a regular guest speaker on theatre for children at other third level colleges. She has led several Professional Development courses and was a member of the core working group on the published Artists~Schools Guidelines: 'Towards Best Practice in Ireland'. She has been guest speaker at national and international conference focusing on 'quality' in theatre for young audiences. She is a graduate of the Samuel Beckett Centre for Drama and Theatre Studies, Trinity College Dublin and also holds a HDip Education from TCD.

She will next direct Theatre Lovett's production of FRNKNSTN at the Abbey Theatre on the Peacock stage.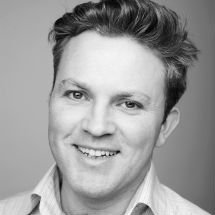 Louis is Joint Artistic Director of Theatre Lovett. Theatre Lovett make work for all ages and tour extensively both nationally and internationally. For Theatre Lovett he writes, composes and performs. Work includes They Called Her Vivaldi (Abbey Theatre, National tour, USA tour 2019), The True Story of Hansel and Gretel (Dublin Theatre Festival 2015). Mr. Foley, The Radio Operator (national tour), A Feast of Bones (Dublin Theatre Festival, UK tour), The House that Jack Filled (Dublin Theatre Festival, Irish tour) and The Girl who Forgot to Sing Badly (Irish, US/AUSTRALIAN tours). Louis has also worked with The Abbey Theatre, The Gate Theatre, The Corn Exchange, Siren Productions, Performance Corporation, Barabbas and others.  Louis has also performed in and directed several productions at The Ark, A Cultural Centre for Children. Television & Film includes Moone Boy, Stella Days, Anseo, Killinascully, The Tudors, Showbands, Story Lane, The Morbegs and others.
He will next appear on the Peacock stage in Theatre Lovett's production of FRNKNSTN.
Theatre Lovett make theatre for all ages, child and adult, young and old, chicken and egg. They were nominated for a Judges Special Award at The Irish Times Theatre Awards 2017.  If you seek theatre that can amuse, involve and sometimes scare, we offer you theatre as adventure www.theatrelovett.com.
The Theatre Lovett Process
At Theatre Lovett we are acutely aware of the tone of our own shows. All too often, in our opinion, the tragedy part for children is ignored. Our menu covers comedy and tragedy. But it is a skilful expedition to take children to darker places and then bring them back again unscathed and, hopefully, exhilarated. We hope that our chosen material and staging will stretch our audiences.  It need not be a replication of what they already know and have a handle on. We hope never to underestimate a child's capacity.
Happily, we see less and less of the default, high-octane, kiddy-theatre actor with unbridled energy bounding onto the stage in brightly coloured clothing. This often misplaced energy is a bit like giving children a sugar overload before the main meal. Deep down, let's be honest, we know it's not terribly good for them.
If we had a penny for every time we've heard: 'Oh, they're a tough audience, they're very honest, and they'll tell you exactly what they think'. Contrary to popular belief, and what we have found is that children do not always tell you what they think. They are, for the most part, quite polite. After the show, they will also tell you what they think you want to hear. Especially, if you're waving a feedback form under their nose and stand between them and the exit/lunch/playtime/home.
What should children get from theatre, we ask ourselves? What any adults strives to get – a good day out, hopefully. Or hour. And that experience might be funny, insightful, provocative, moving or challenging. However, there is often a belief that children must learn something. Muireann is with Brecht who says "all good theatre is educational" if it opens up some new understanding. Simply because the adults in their lives have gone to the trouble of taking them to the theatre does not mean that the children have to be wowed by the piece. Heavens to Murgatroyd, Batman! it might not be any good. As with adults, children have the right to discard a theatre experience from their memory as soon as they exit the auditorium. It might be the wisest move. Let's not doorstep them as they leave with questionnaires about their 'favourite parts' or 'the best bits'. Who is this kind of questioning for, really? For Theatre Lovett, those moments after we leave the theatre are some of the most important moments in the whole experience. Give it breathing space, allow it to land or not to land. Give the children space to process.
Sometimes in the latter stages of rehearsal we will invite an audience in to see the work in progress. A Questions and Answers session afterwards helps us measure our rates of success or failure in audience engagement.  Louis will often get things underway with:
"So, there were some really boring bits in that show, weren't there? Can you remember any of the particularly boring parts?" And off we go. Try it. It can be enlightening.
Scarily enlightening.
Published
31/5/2018
Artforms
---