Opportunity for Artists: John Coolahan Early Years Artist Residency 2019/20 at The Ark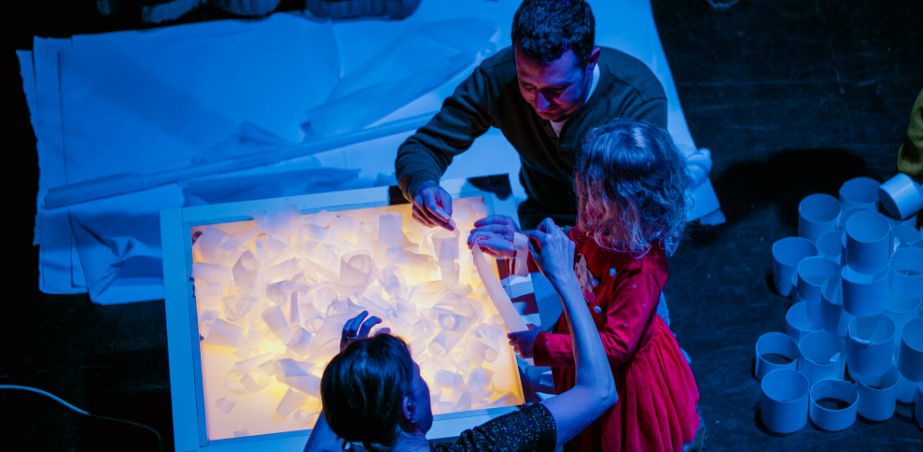 The Ark
Deadline: 5pm on Tuesday 30th October 2018
The Ark is delighted to invite professional artists from the fields of dance, theatre or music to apply for their second 12 month Early Years Artist Residency, running from May 2019-April 2020.
This artist residency opportunity has been established in honour of John Coolahan, who sadly passed away earlier this year. John was a longstanding member of The Ark board and a leading champion for arts education in Ireland.
Beginning in 2018, this residency aims to honour the legacy of Professor Coolahan by providing the selected artist with a yearlong opportunity to develop his/her early years arts practice in association with The Ark.
This opportunity recognises the importance of the arts in early childhood and aims to nurture and support the development of professional artists working in this emerging sector of arts practice.
The inaugural John Coolahan Early Years Artist in Residence at The Ark is visual artist Lucy Hill who will be in post until April 2019. As The Ark wishes to establish the residency as an annual opportunity, we are now seeking a new artist from the fields of dance, theatre or music who will take up the residency for a year from May 2019 when Lucy's tenure comes to an end.
The selected artist will have a strong vision for how they would like to deepen the range of their experience, knowledge and practice with this age group through the unique context of this residency in collaboration with The Ark.
For further information including application guidelines and to access the online application go to ark.ie/news/post/open-call-john-coolahan-early-years-artist-residency-2019-20.
Completed applications must be received by 5pm on Tuesday 30th October 2018
Published
17/10/2018
Artforms
School Level
Region
---