Guest Blogger: Fiona Lawton Creative Schools Coordinator & Teacher – Blog No. 1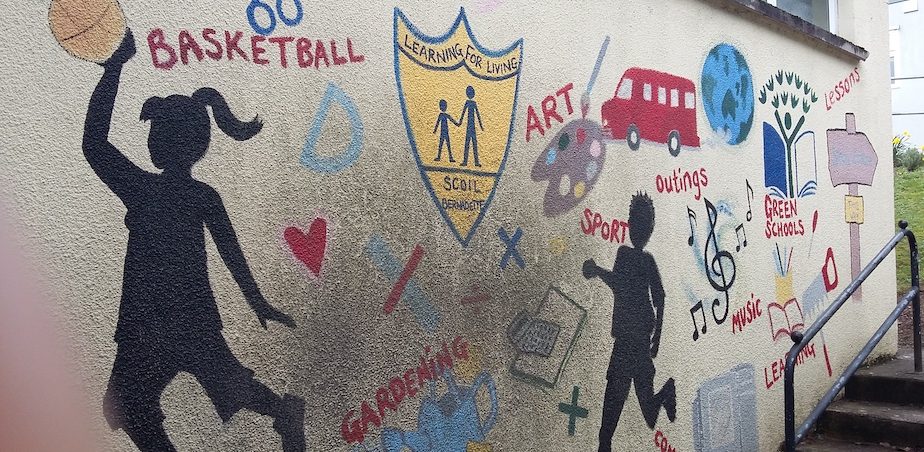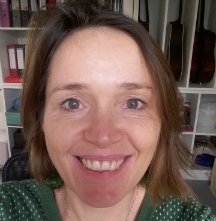 Fiona Lawton has been teaching secondary students in Scoil Bernadette Special School for the last ten years. She graduated with a Masters in Drama and Theatre Studies in UCC in 1999. During that period Fiona has been involved in writing, directing, acting and producing plays around Cork. In 2005 she played the part of the Magistrate in the award winning film 'The Wind that Shakes the Barley'. In 2008 Fiona returned to UCC to complete a Postgraduate Diploma in Guidance and Counselling and subsequently in 2013 completed the Higher Diploma in Primary Education with Hibernia College. In school Fiona teaches a variety of subjects but has a passion for drama. Each year she works with a group of LCA students to devise, produce and perform a play. Fiona strongly believes in the importance of educating through the arts where creativity and collaboration are central to the learning process.

Creative Schools: Creative Coordinator – Blog 1
My Name is Fiona Lawton and I have been teaching in Scoil Bernadette for the last ten years. Scoil Bernadette is a special school in Cork that caters for students with mild general learning disabilities. The school aims to make each student be as independent as they can be.
We do this by providing a secure, caring and supportive environment through the provision of a broad curriculum of social, personal, academic, sporting, vocational and relevant life-skills programmes.
I teach a range of subjects in Scoil Bernadette and have a keen interest in drama, I am a graduate of the Masters in Drama and Theatre at UCC. My learning there has taught me the value of creativity in an educational setting. As teachers in Scoil Bernadette we are consistently looking for new ways to engage our students and make learning fun.
We have a strong focus on the arts in Scoil Bernadette. We have a choir that performs in school, at fundraising events and in an annual Christmas Concert each year. Our students are involved in a Samba drumming group and they participate in the Music Mash Up community arts programme where they learn instruments and singing. We have an annual visit from GMC rapper who works with our final year students in creating their own rap. We are also very involved in the dramatic arts. We are good friends with the Everyman Theatre in Cork and attend their musical theatre productions each year. We also regularly attend workshops and performances with Graffiti Theatre and Cyclone Productions. Our Fifth years create their own drama production where they devise, produce and perform their own show over a period of four months.
This is just a small selection of the creative activities that we are involved with. As you can imagine we were delighted to be chosen to participate in the Creative Schools programme. For us, it provides us with a forum to celebrate and consolidate the work we have been doing and it also gives us an opportunity to take stock, evaluate and plan how we can develop our school as a creative learning community.
Attending the in service for the Creative Schools Coordinators was an exciting and encouraging start to the year. It was great to meet all the other teachers and youth workers who are involved in the programme. The day was informative, hands on and great fun. The enthusiasm showed by the facilitators and participants was infectious. It was a great reminder of how we learn best when we are active and collaborating. This belief is one of the core teaching methodologies that we would like to promote in Scoil Bernadette as a creative school.
I did my best to recreate the days learning (albeit a condensed version) at our own staff planning day. We all did the envelope activity which required us to think 'outside the box' and engage with our creative sides. We don't always have the opportunity to consider these things together so it was nice to discuss and share ideas about what creativity means to us as a staff. We also did an inventory of the creative activities that we are currently doing. It was great to acknowledge the many creative activities we are involved with already.
It was a pleasure to finally meet our Creative Schools Associate, Naomi. Naomi came up to meet with a group of our students and did a fantastic workshop with them where they were given an opportunity to consider what creative activities they are currently involved with and what they would like to do in the future. Naomi also distributed surveys to the staff so that we could give our thoughts on our current strengths, challenges and hopes for Scoil Bernadette as a creative school. Naomi's enthusiasm for the project is evident and we are delighted we have her expertise to guide us through the planning process.
I feel that the wheels have been set in motion and we are off to a good start. I am looking forward to the next stage of the process where we can start planning and making decisions about where to go next.
It will be exciting to make links with other schools and expand our thinking and share experiences. We are delighted to be involved with this project and are looking forward to the rest of the year.
Read Naomi Cahill, Creative Schools Associate blog series at the links below:
Published
30/1/2019
Artforms
School Level
Region
---