Schools Opportunity: 2019 Music for Schools Competition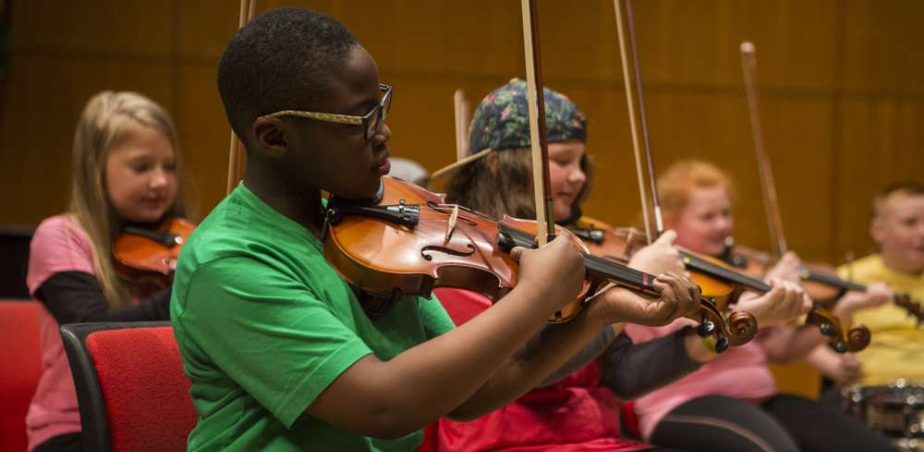 Waltons Music for Schools Competition
Entry Deadline: 22nd March 2019
Running since 2011, the Waltons Music for Schools Competition is a non-profit national event celebrating music in Irish schools run by Waltons New School of Music and generously supported by RTÉ lyric fm. All primary and post-primary schools in the Republic of Ireland are eligible to enter the Competition, and schools from all 26 counties have participated.
Each year's Competition culminates in a gala Finalists Concert, in which twelve Finalist school groups (six primary and six post-primary) perform before their peers and two distinguished adjudicators. At the end of the Finalists Concert, the adjudicators announce six winning primary and post-primary schools, which receive awards totalling €7,000 worth of vouchers for musical instruments, accessories, books, music technology or PA equipment from Waltons Music, including two First Prizes of €2,000 vouchers.
The Process
School groups create an ensemble piece or song, based on the year's Competition theme, and performed by an instrumental, vocal or mixed group from the school (maximum 40 performers). The piece or song can be performed by any combination of singers or instrumentalists you choose. This year's theme is Music=. (What it equals is up to you!)
Schools submit an online entry form and send a video of the group's performance and a jpeg photograph of the group.
The initial entries are judged by a team of first-round adjudicators, and twelve Finalists (six primary and six post-primary) are selected.
The Finalists are announced by Liz Nolan on RTÉ lyric fm.
The twelve school groups perform in the Finalists Concert at the National Concert Hall, and the six winning schools are announced at the end of the concert.
Friday, 22 March 2019, 5 pm • Entry Deadline 
Friday, 29 March • Announcement of Finalists
Tuesday, 7 May • Finalists Concert, National Concert Hall
For more information and entry forms go to www.newschool.ie/musicforschools
Published
12/2/2019
Artforms
School Level
Region
---