Creative Schools Opportunity for Schools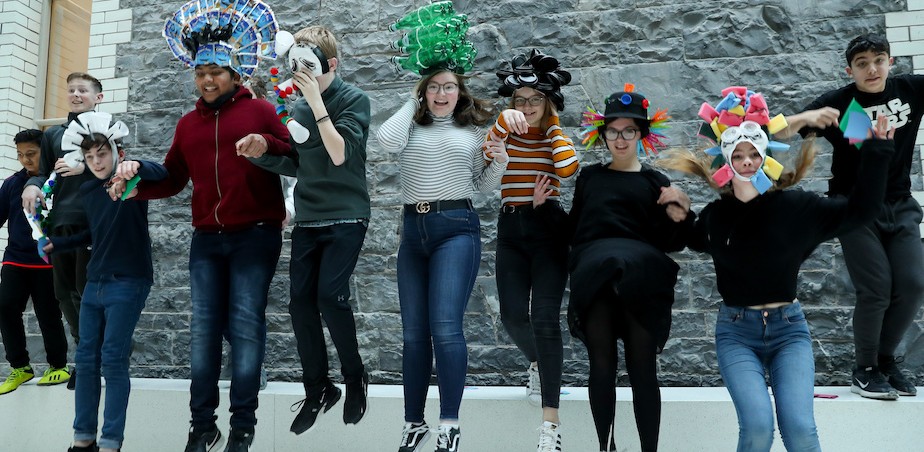 The Arts Council's Creative Schools Initiative
Deadline: 21st March 2019
Scoileanna Ildánacha/Creative Schools is a flagship initiative of the Creative Ireland Programme to enable the creative potential of every child. It is being led by the Arts Council in partnership the Department of Education and Skills and the Department of Culture, Heritage and the Gaeltacht.
Opportunities for schools
Would you like to be a more creative school?
Do you believe the arts help children and young people to thrive in school and in life?
Would you welcome support to develop innovative creative projects in your school?
If your answer is yes to any or all of these questions then read on…
Creative Schools aims to put the arts and creativity at the heart of children's and young people's lives.
Participating schools will understand, develop and celebrate their engagement with the arts, empowering them to bring about real change in the way they work. They will draw on the range of resources within their school and wider community, developing new ways of working that reinforce the impact of creativity on student learning, development and well-being.
Schools will be allocated a Creative Associate, who will support the school for a maximum of nine days over the 2019–20 school year. The Creative Associate will support the school to develop a Creative School Plan and will assist in creating or developing links between schools and with artists and arts and cultural organisations locally and/or nationally. In addition, schools can avail of a grant of €2,000 to implement their plans in 2019–20.
All Department of Education and Skills recognised primary and post-primary schools and Youthreach centres are eligible to apply. 150 new schools will be selected to participate in the initiative in the 2019–2020 school year.
For further information, guidelines and to apply go to www.artscouncil.ie/creative-schools/schools/
Deadline for online applications 21st March 2019
Published
26/2/2019
Artforms
School Level
Region
---