Schools invited to apply for the Architects in Schools 2019/20 initiative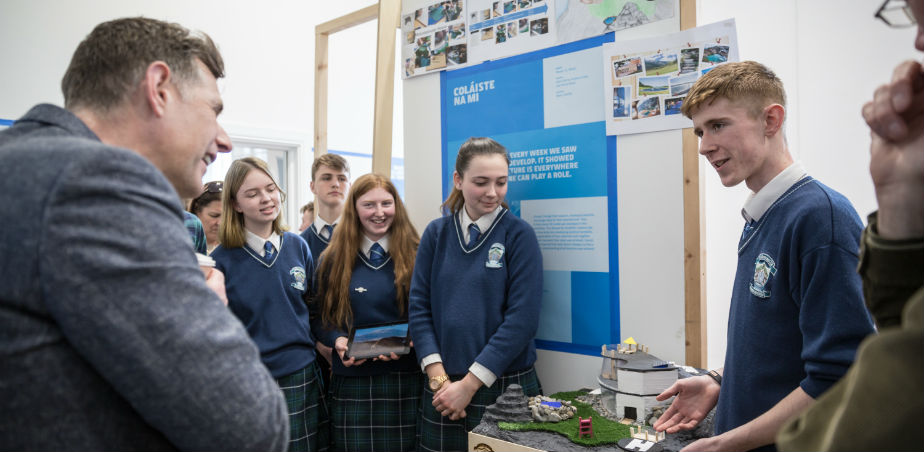 Irish Architecture Foundation
Deadline Date: Friday 31 May 2019
Applications are now open for schools to participate in the Irish Architecture Foundation's Architects in Schools 2019/20 initiative. An initiative aiming to encourage collaboration between architects and teachers, giving Transition Year students a hands-on design experience.
Now in its seventh year, Architects in Schools has been delivered in over 80 schools nationwide to date, with students exploring how design and architecture affect their school and local environment, learning a range of skills and gaining insight into a range of career options. The initiative begins with a skills sharing day for all participating teachers and architects in late September, projects/workshops are delivered in classrooms in terms 1 and/or 2 and the initiative culminates with a national exhibition in mid April.
Places on the initiative are limited to 30 schools per year, and the IAF selects schools through an application process, aiming for a broad geographic spread, a mix of school types and a balance between new and returning schools. To give your school the best chance of participating, apply online by Friday 31 May.
For more information, visit the IAF website at architecturefoundation.ie/ news/architects-in-schools- 2019-20-open-for-school- applications/
To apply online go to  https://docs.google. com/forms/d/e/ 1FAIpQLSf9ZICqLfJ- CdcHVH8buyWLfdpNk1LyixWF7FS7CW XUrJEenw/viewform
Published
20/5/2019
Artforms
School Level
Region
---